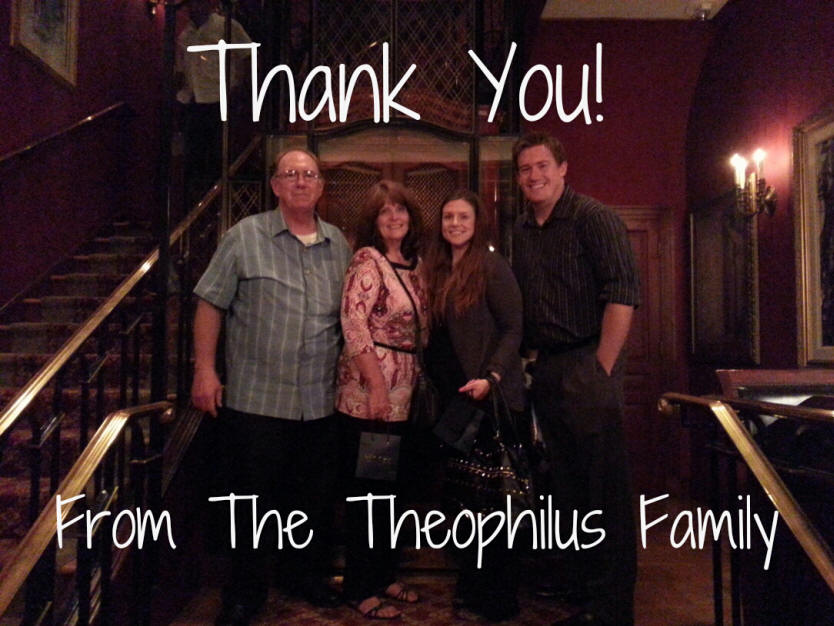 Well, the photo says it all! Another happy guest.
Oct., 2012. Celebrating their 37th Anniversary....A Disney Dream Come True!
Jim and Kathy
Click on this link to visit Michael's beautiful wedding proposal video posted on Vimeo
Renee, Kathy and Jennifer!
Click here to visit Renee's gallery page.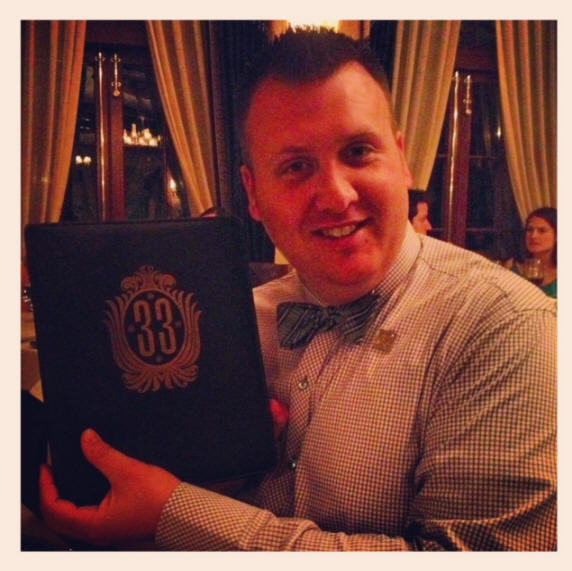 Doug is seen here sporting a wonderful bow tie, enjoying a fun filled evening!
April is celebrating here 33rd birthday at the most appropriate place in the park!
Click here to visit April's gallery page.
The Moncrief Family. Smiles abound with Zac behind the lens!
Click here to visit the Moncrief Family gallery page.
Dapper Day February 24th, 2013
Click here to visit the gallery page.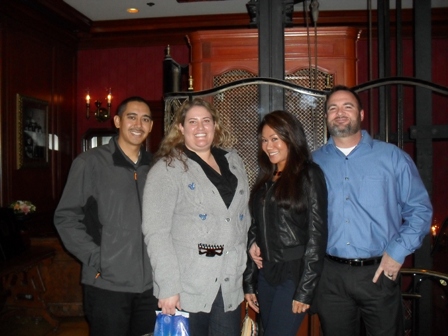 Dre, Cathy, Paola & Steve, enjoying a magical evening. February 10th, 2013.
Click here to visit their gallery page.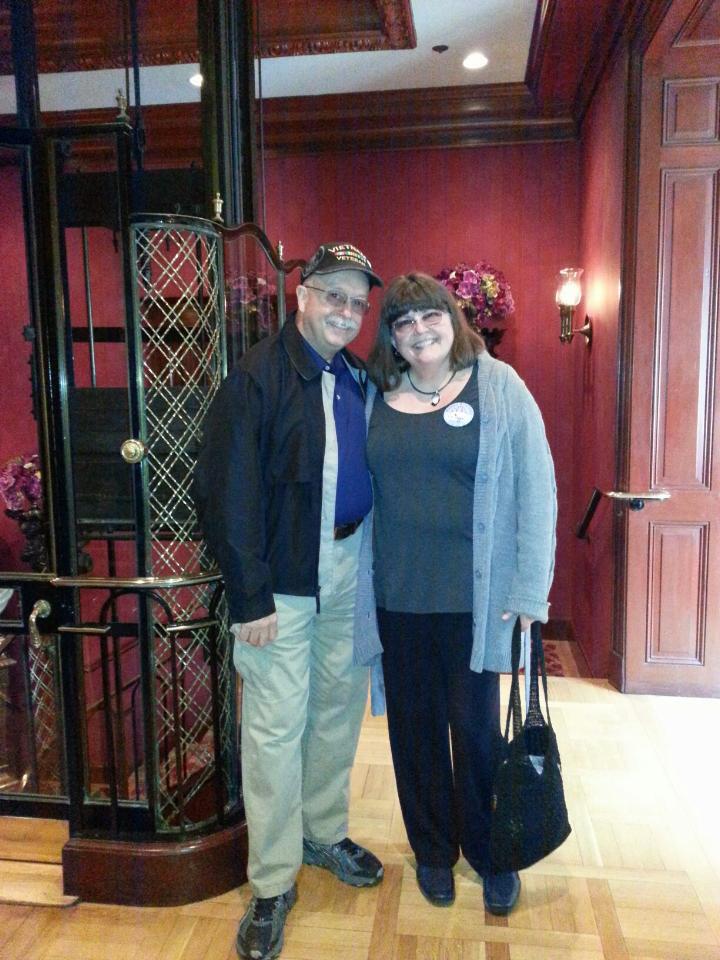 Jim and Ginger!
Click here to visit their gallery page.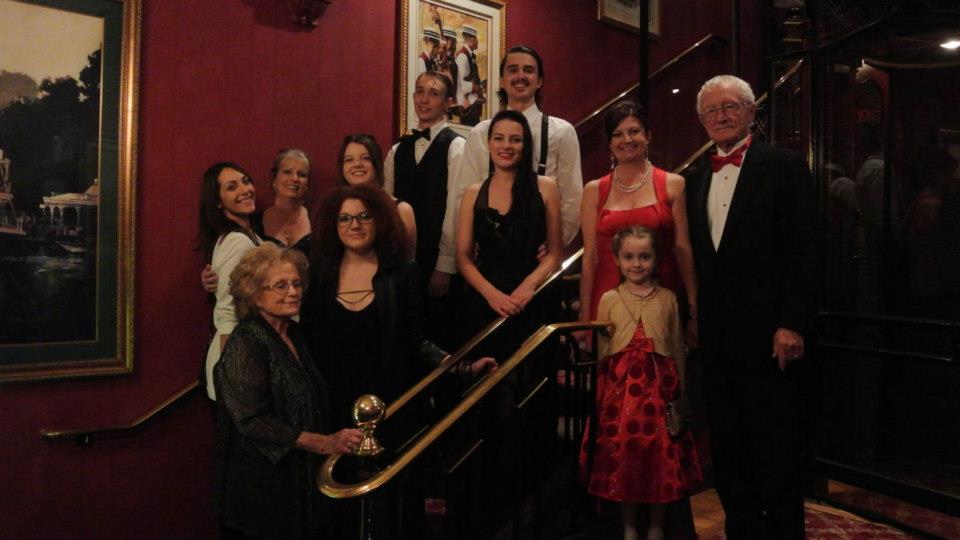 Mary Ann with friends and family enjoying Candlelight, 2012.
Click here to visit Mary Ann's gallery page.
From left to right: Kimberly, Keith and Nikki, enjoying a magical dinner, June 2012.
Click here to visit Nikki's blog with additional photos!
A private dinner was hosted to celebrate the 111th birthday of Walt Disney. Here you can see a few of the guests dressed in vintage attire from 1901 to 1966, the years in which Walt worked his special magic.
Photo courtesy of www.davelandweb.com
Click here to visit the Dress Like Walt Day gallery page.
All the way from Hawaii to celebrate Linda's Birthday. Standing Elaine and Scott. Sitting Todd,
Pua, Linda and Ryne.
Crafton, Maddie, Emily (the birthday girl!), Calee and Will. Thanks for making Emily's 13th birthday so special! January 4th, 2013
Jim F. sent two wonderful videos which we hope you enjoy.
To view Jim's second video, please click this link to his gallery page.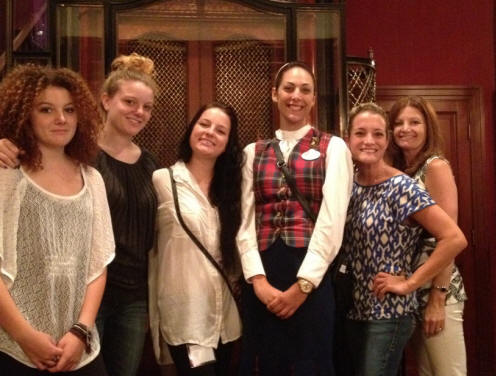 Barbara Mitchell (far right) and her beautiful daughters: right to left Lauren, their wonderful Disneyland guide Chelsea, Michelle, Jessica and Macy.
Click here to visit their gallery page.
Celebrating the park's 57th birthday is Steve, club waiter Chase, Del, Jorene, Patty, Ivanna, Manny, Rick, Heidi, & Grace!
Click here to visits Del's gallery page.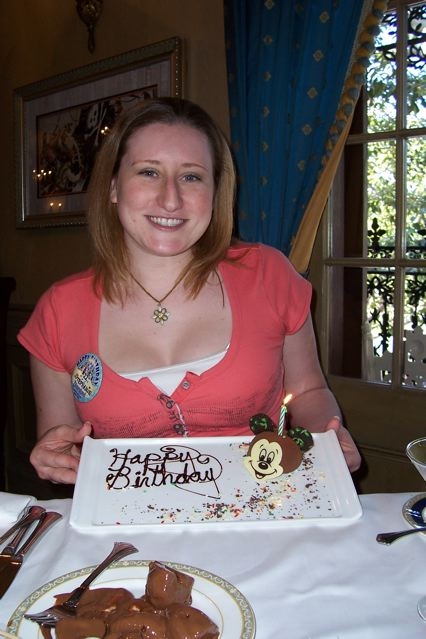 Stephanie Bosch enjoying her birthday, March 2007
Click here to visit the Bosch Family Gallery Page, Updated 6-28-2012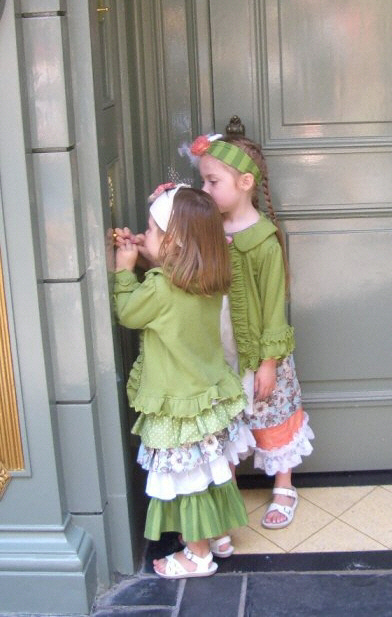 October 2011, Rayannin and Mari enjoy their very first visit to the club.
(This is a special occasion, indeed)
The little ladies were lucky enough to be seated at Lilian Disney's favorite table by the window!
Click here to visit their gallery page!
Rob & Lisa Knox, guests of their dear friend John. Celebrating Rob's 40th!
"It was great a great meal and great fun!"
Click here to visit their gallery page!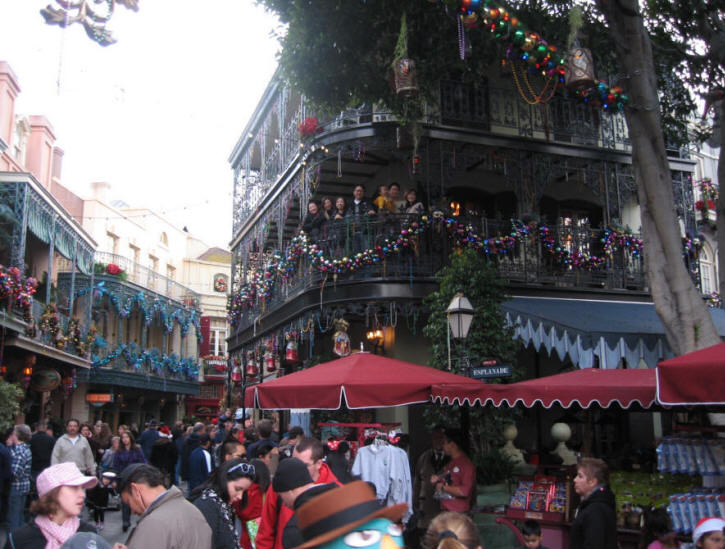 Cousins Day! On the balcony above New Orleans Square you'll see
Julie, Soyoon, Jiyoon, Frank, little Ethan, Jeff, Kayoung
Enjoying their annual visit while on vacation from Hawaii is
Francis, Harriet, Linda, Ryne, Christopher, and Melynny. Aloha! 
Jackie, Rick, Gina, Mike, Pat, Jim, Karen, and Jeff (left to right)
Celebrating Jim and Patís birthday.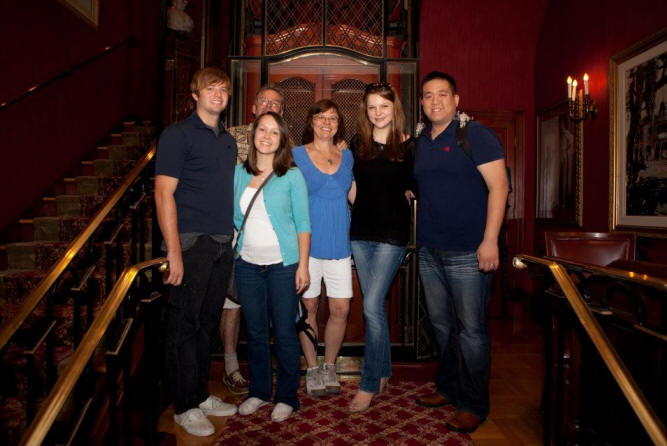 The Gephart and Nguyen family celebrating Christine's Birthday!
Click here to visit the Gephart's photo gallery.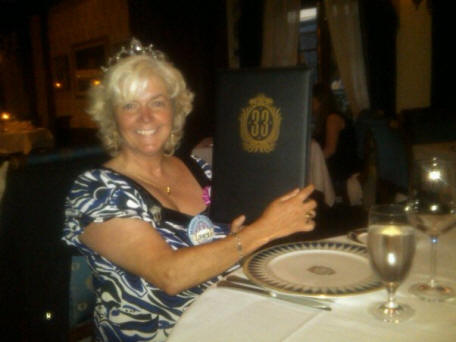 Laura Ellsworth recently celebrated her 50th birthday!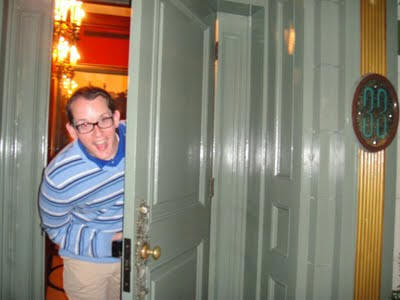 Guy Selga enjoyed a recent visit in May of 2011 with a few dear friends!
Click here to visit his photo gallery.
The founders of the 'Disneyland Resort Network' enjoy a quick visit to the Enchanted Tiki Room with their special cast member host, Maynard!
Click here to visit their gallery page.
Mark and Dianne enjoying their Christmas visit.
Rosie, Grace, Patty, and Heidi, enjoying a lovely Christmas evening.
Click here to visit their gallery page.
Brad & Mimi about to enjoy what only the club can offer!
Click here to visit wonderful gallery page.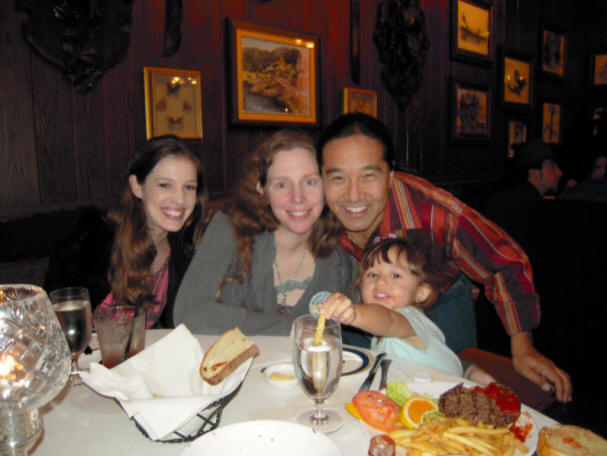 Christy, Nikki, William, and Zoe enjoying dinner.
Click here to visit their photo gallery page. Check out R2D2!
Celebrating their one year anniversary is Meagan & Dean Gibbons.
Congratulations!
Jennifer was most fortunate to have dined this past Oct. 22, 2010, and whilst enjoying her wonderful meal, was joined by two very special guests!
Click here to visit Jennifer's personal on-line gallery.
Adrienne, Donna, Tim, David, Ramsey, Greggy, & Bjorn enjoying the club.
On Sept. 28, 2010.
Click here to visit their wonderful gallery page.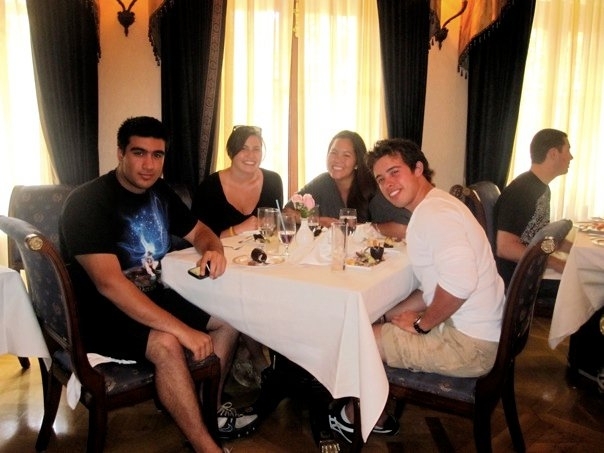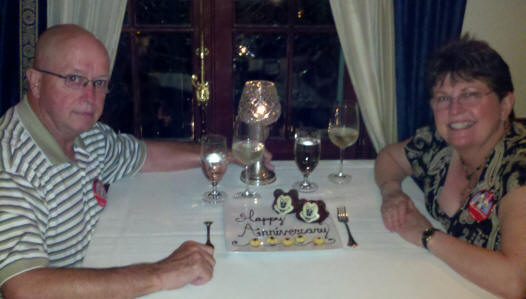 James and Ginger Wallace celebrating their 20th wedding anniversary.
Click here to visit Jim & Ginger's gallery page.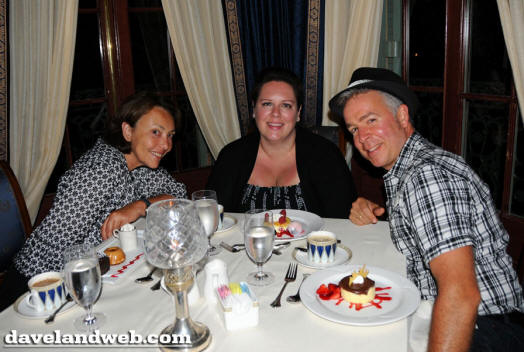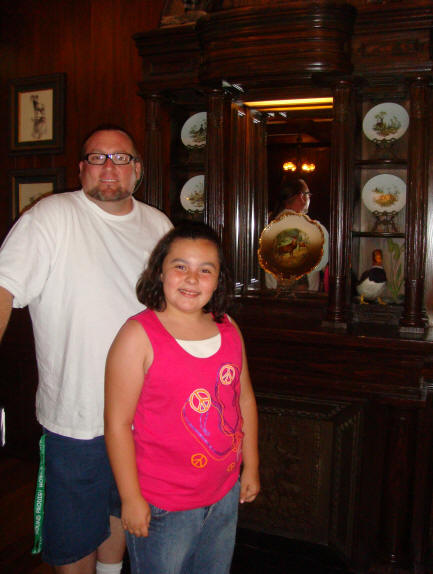 The Connolly's, Pat and Sydney from www.soundprodigy.com mobile DJ Service. "We LOVE coming at least once every other month... or so."

For William and Houkje, Oct. 23, 2009 marks a most memorable event. A wedding proposal!
Click here to visit their gallery page.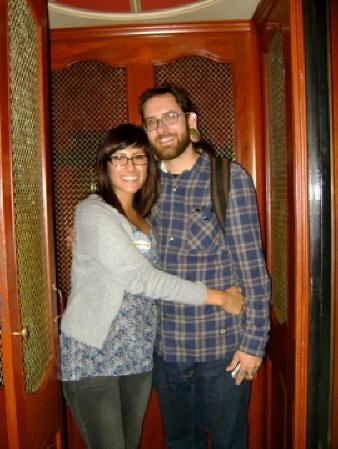 Celebrating her 24th birthday is Adrienne and boyfriend Justin!
Click here to visit their gallery page.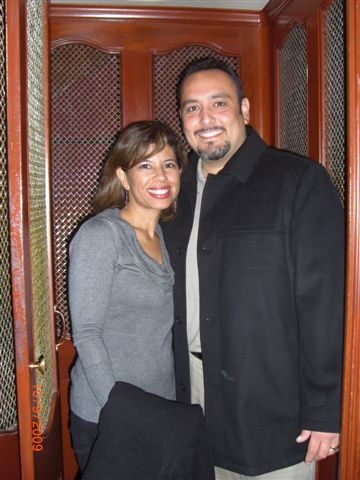 Robert and Janeth enjoying their 11th wedding anniversary!
Click here to visit their gallery page.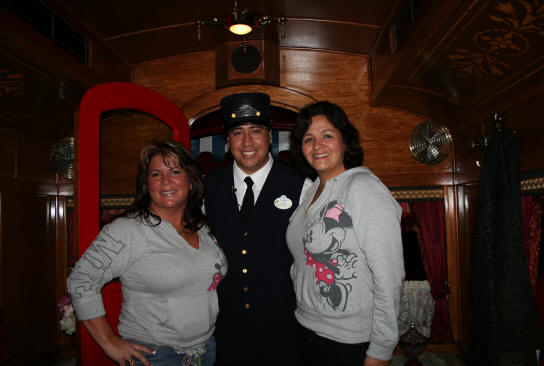 After a wonderful dinner, a ride aboard the Lilly Belle is the perfect end to the perfect day! Dear friends Lorree, Conductor Jose and Geraldine are seen here surrounded by the ambiance and history which makes the Lilly Belle the most sought after train car within the park!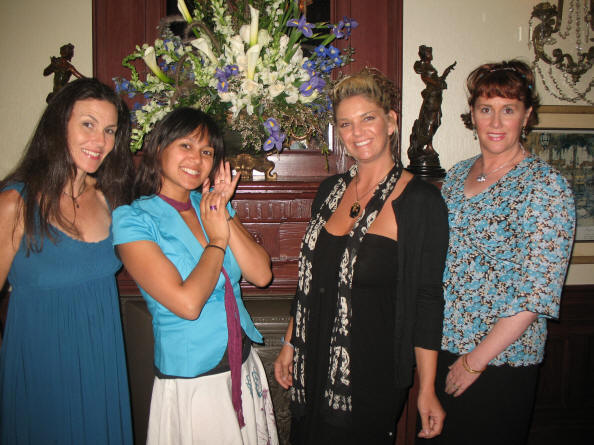 Bonnie, Marie, Rose,and Patti
Special Education teachers from the Corona-Norco School District came to the club to celebrate their dreams coming true. They raised money to take their students to Disneyland by recycling and donations from parents. Marie, a Disney cast member, taught the special education students California history.
To visit their gallery page please click here.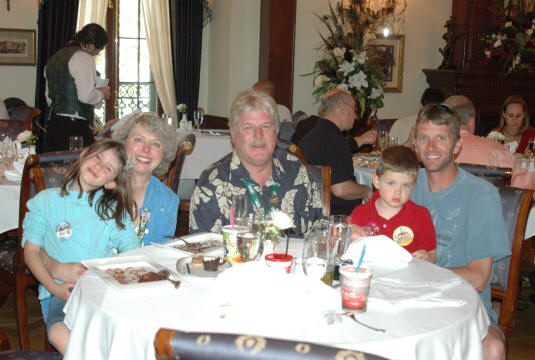 "My husband and I took our son and grandchildren to Disneyland for my 50th birthday. It was the first visit for Allison (7) and Evan (4) and they had a fabulous time! Her birthday is in April as well so we both got to celebrate our special day at the best club in the world! From left to right itís Allison, Linda, Larry, Evan and Chris. Iím taking my mother back next week!
Our favorite Disney poet, Martha O'Brien, with friends Rachael and Denisse. Looks like Mickey and Pluto decided to join their birthday celebrations! Pluto is a big fan of the birthday dessert, although he's not supposed to have chocolate!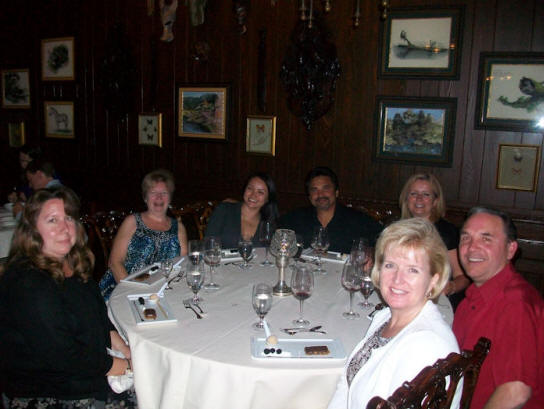 Michelle & her father Mike, treated their guests to a celebratory dinner after completing the park's 1/2 Marathon earlier that day.
Click here to visit Michelle's gallery page.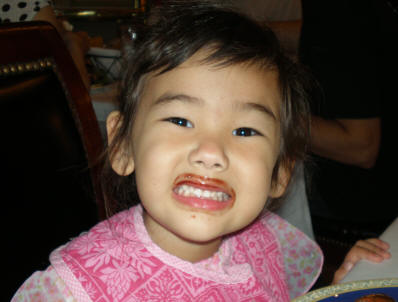 Nothing says 'I love the club' more than a chocolate mustache!
Cary, Eve & Cejaye recently enjoy lunch at the club, and well, little Cejaye just couldn't get enough of the luscious dessert table!
Celebrating his birthday is Pablo and special friend Ngoc-anh.
Click here to visit the gallery page
Our most recent visit was on January 17, 2009. We were guests of my uncle Alfredo B. for lunch. It was a wonderful experience for us all. This photo is of Bryce, Stephanie, Stephen, Nathan, Christian, Owen and Truely B.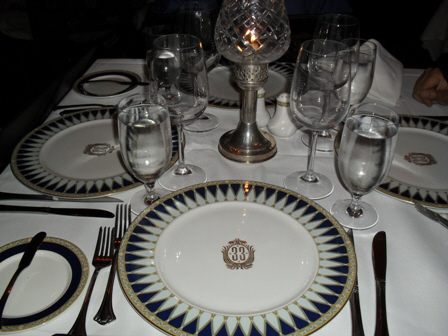 Disney Store (Newpark Mall, Newark, CA) Cast Members, family and friends' trip on October 5, 2004.
Click here to visit the Disney Store Cast Gallery Page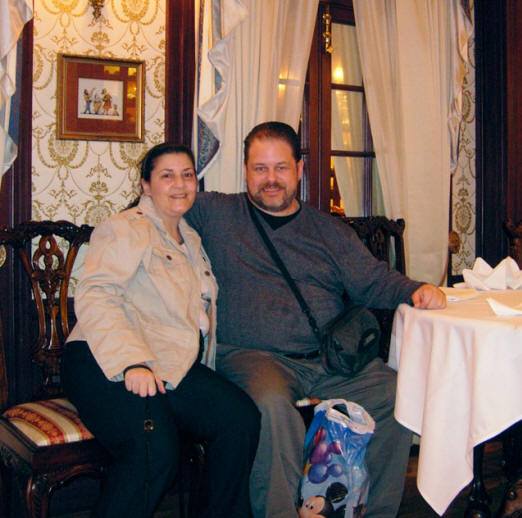 Tammy and Randy attended the Cal. State University Long Beach Alumni Assoc. OC Speaker Series on March 25, 2009, featuring guest speaker Tony Baxter!
To view their Flickr gallery, click on this link.
May 10, 2008 - Rick & Kim Maness enjoyed a wonderful dinner to celebrate Kim's 45th birthday.
Enjoying their 2008 Christmas staff lunch is Kathy, Judge Dennis Keough and Susan.
Rosemary and Neil from FindingMickey.com were able to visit the club and judging by their wonderful photo blog, experienced an eventful afternoon! Rosemary said the club exceeded their expectations!
Click here to visit their photo blog on www.findingmickey.com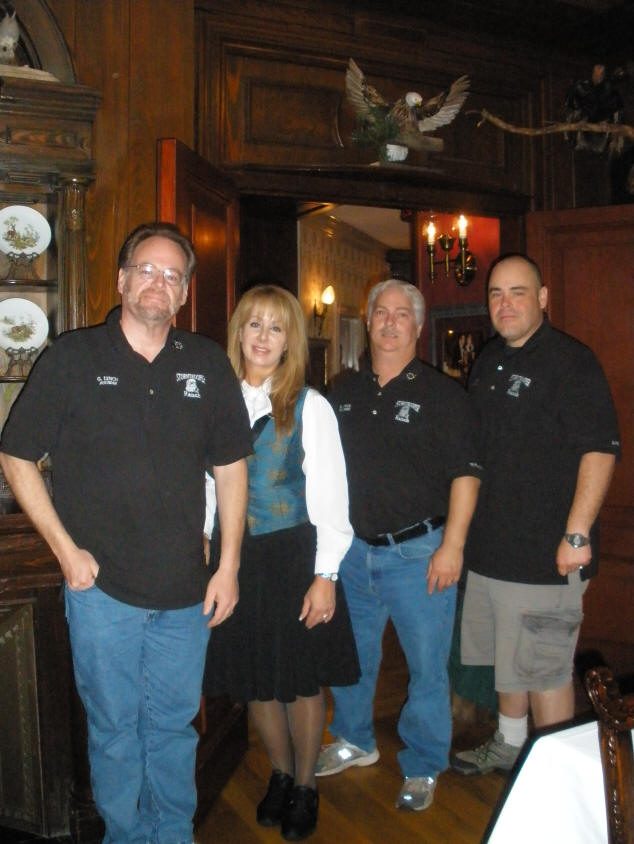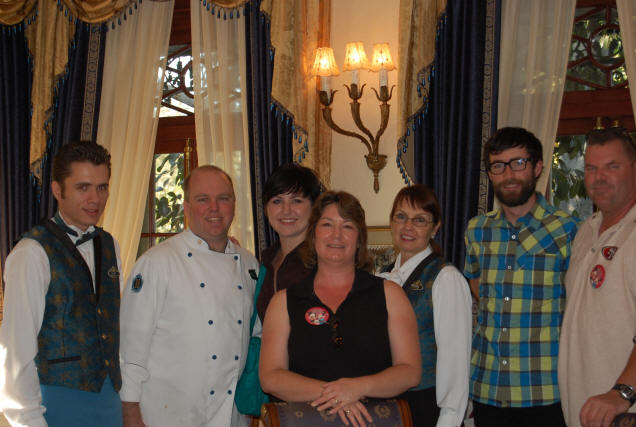 Doug and Tracey recently celebrated their 22nd Anniversary with their son, Douglas and his friend Maxine. "The wonderful staff of Chris, Chef Robbie, and Brenda helped make our experience the most memorable Anniversary we've ever had!"
Here is a photo of my daughter with 2 friends on March 5, 2006. I had won a contest for up to 6 people to be admitted to Disneyland and the club.
So my family of 4 went, and we let our daughter invite 2 friends. I'm not sure they understood how rare and special that visit was, but we all did have a great time!
Top Row - Pluto, Mickey, and Denise
Bottom Row - Krysten & Jessica.
Thanks- Brian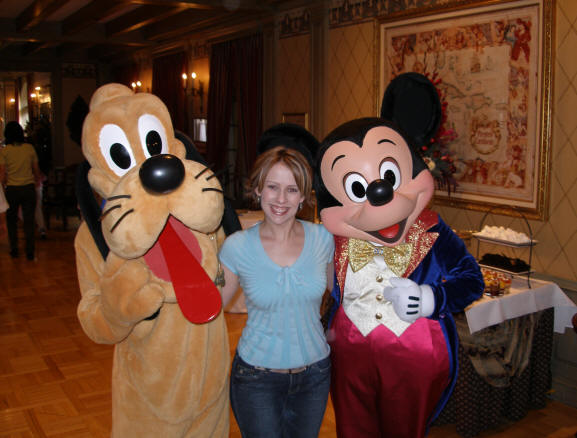 Amity enjoying the club with a few friends!
Click here to visit Amity's Photo Gallery
"Through the graciousness of a member, my friends and I went for the first time yesterday, and it was amazing! Our waiter, Curt was great - he made us laugh and even let us stay on the balcony for Fantasmic! Here we are in front of the French lift. From L to R - Lyndy, Katie, Katy, and Lisa." Thank you the lovely photograph!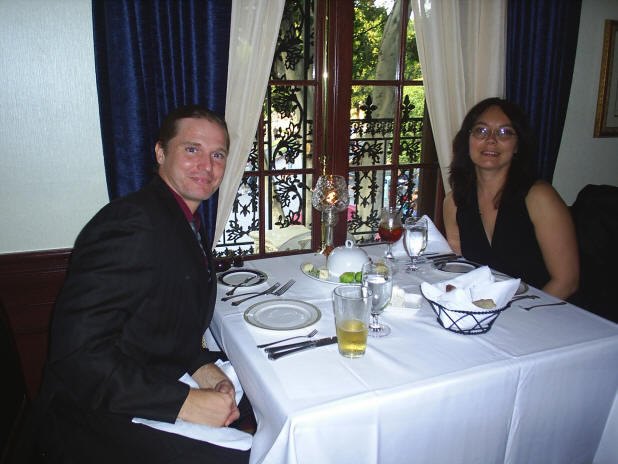 Click here to visit Sharon & Jazan's Photo Gallery
Here is Sharon Barnes and husband, Jazan Wild, enjoying a belated birthday on May 10, 2008. Thank you for the lovely photos! " You can visit Jazan's website at the following link. He's an extremely talented artist! http://www.jazanwild.com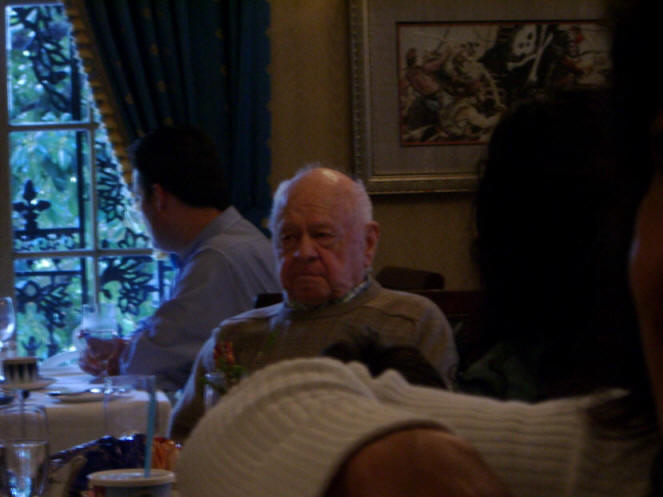 I wish thank Mr. Tyler Morgan for this wonderful photo of Mickey Rooney enjoying the club on Oct. 12, 2007. This is a wonderful photo and I cannot thank you enough for contributing this. Mr. Rooney is truly a Hollywood legend and a symbol of the cinema's golden age.
Laurie Day her lovely family enjoying Chelsea's birthday at the club.
Click here to visit the Day Family Gallery Page
The Hoffman family celebrating a birthday on March 1, 2008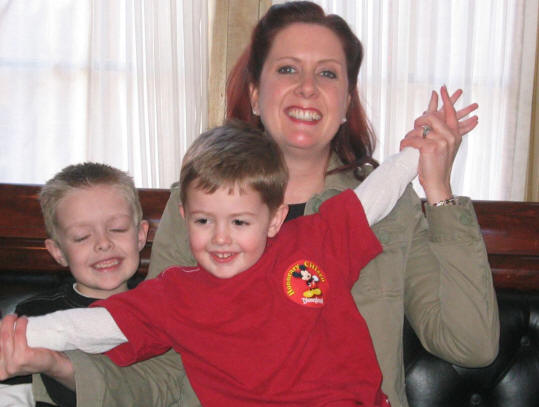 Karen, Noah & Cole Carter celebrating their March birthdays in 2006.
Click here to visit the Carter Family Gallery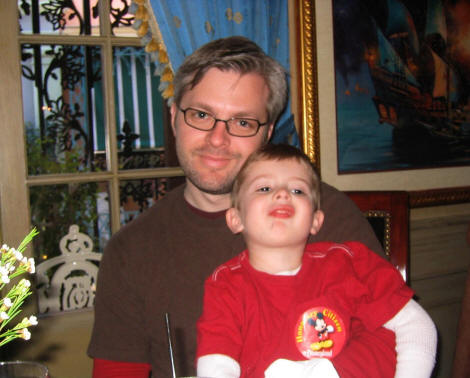 Drew & Cole Carter celebrating Cole's 3rd birthday in March 2006.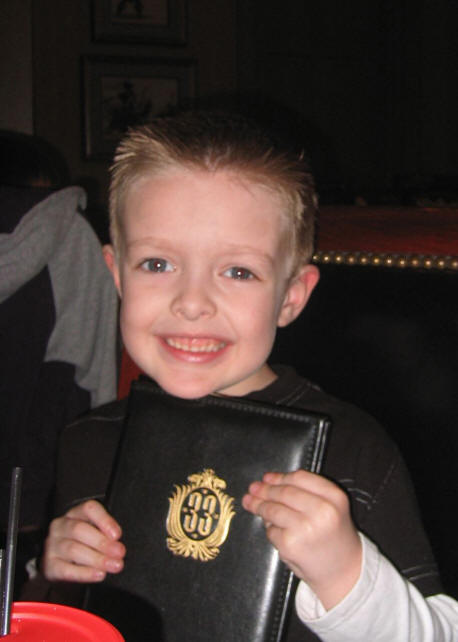 Noah Vernon Carter celebrating his 5th birthday in 2006.
"We recently enjoyed dinner to celebrate my 50th birthday. It was a wonderful dinner & celebration. The photo is of Sterling, Melinda, Jeff & Alex Wilson." Thank you for the lovely photo!
Celebrating New Years Eve Dec, 31st. 2007 is Jorene & Heidi. The perfect way to end the old year and welcome the new!

Linda Kallman (standing) and guest Sandi Miller...best friends who met in 1967 working on the G.E. Carousel of Progress in Tomorrowland. The club was opened in 1967!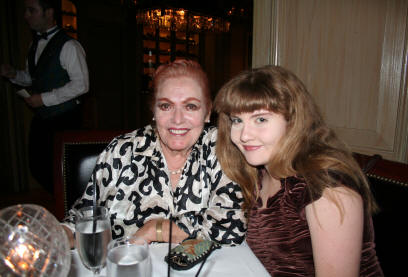 Celebrating July 4th is Elizabeth and her granddaughter, Heidi.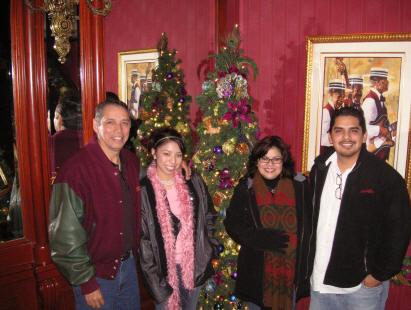 Studio friends from Warner Bros. Studios: Carlos Sr., Lisa, Elizabeth, Carlos Jr.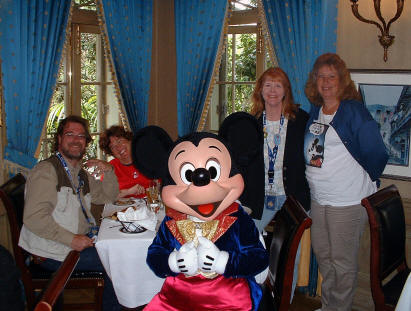 Here is Art Barnard and friends enjoying a lovely meal with Mickey.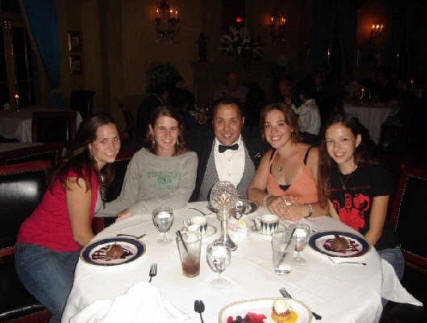 Andrea, Sarah, Nancy, and Lauren (students from Scripps College) are seen here with Eric. Eric is wonderfully attentive and proves his dedication with personal attention to every detail.
Eric even went to far as to adorned their check with fresh cut flowers. Click here for photo
This is a wonderful photo of Rob Heatherly, Luis Hernandez and friends.
Here is Heidi, Ranielle and waiter Luis.
Grace (still in her Mickey Mouse scrubs), Heidi, and Pat O'Connor are enjoying an evening at the club.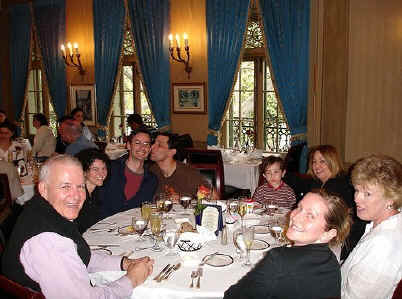 This is a lovely photo from Holly Van Noy . The whole group From Left to Right: Bill Hull, Holly Van Noy, Kris Hull, Bob Hull, little James Hull, Jane Hull (the birthday girl!), Gretchen Allison Hull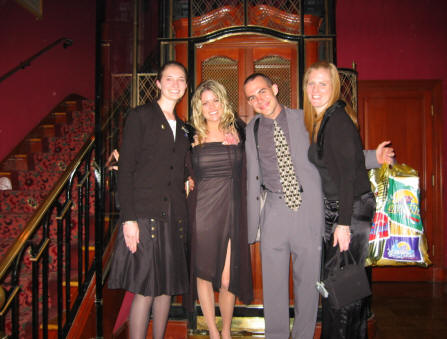 Here is George Kreis IV, enjoying an evening at the club.
This is Martha O'brien, the poet. Taking a break between poems.
Mr. and Mrs. Chris Contes (sitting left of the floral arrangement) recently shared the club with their close friends.
Mr. and Mrs. Phil & Lori Harris (sitting to the left of Minnie) recently enjoyed a very special birthday event.