Presidential Parlor Car
The Lilly Belle
In 1974 the Retlaw (Walter spelled backwards) 1 was retired and placed in storage within the Disneyland roundhouse. Disneyland Transportation Superintendent Ken Kohler realized the need to have a special train car where VIP guests and associates could be given tours of the park in a private, secure setting.
Retlaw's president, Bill Cottrell agreed with Kohler and within two years the observation car 'Grand Canyon' was carefully transformed into the Disneyland Railroad Presidential Parlor Car.
Lillian Disney was highly influential with the design of the interior and thus the coach was named for her, the 'Lilly Belle'.

Numerous family photos and select memorabilia were placed within the car and little has changed from that day. Most of the memorabilia has been removed, but the car retains all of it's charm and wonderful ambiance.
One of the Lilly Belle's first guest was Japanese Emperor Hirohito and his wife, Empress Nagako.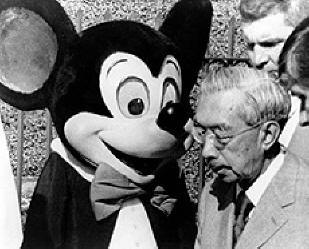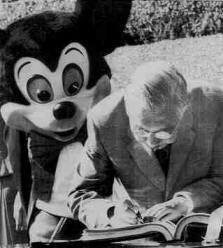 http://www.time.com/time/magazine/article/0,9171,946563,00.html
Today the Lilly Belle is pulled by the C.K. Holiday and can be seen trailing the train in place of a caboose.
The above information is courtesy of Michael Broggie. You can read about Walt's trains in Michael's wonderful book, 'Walt Disney's Railroad Story'.


www.Carolwood.com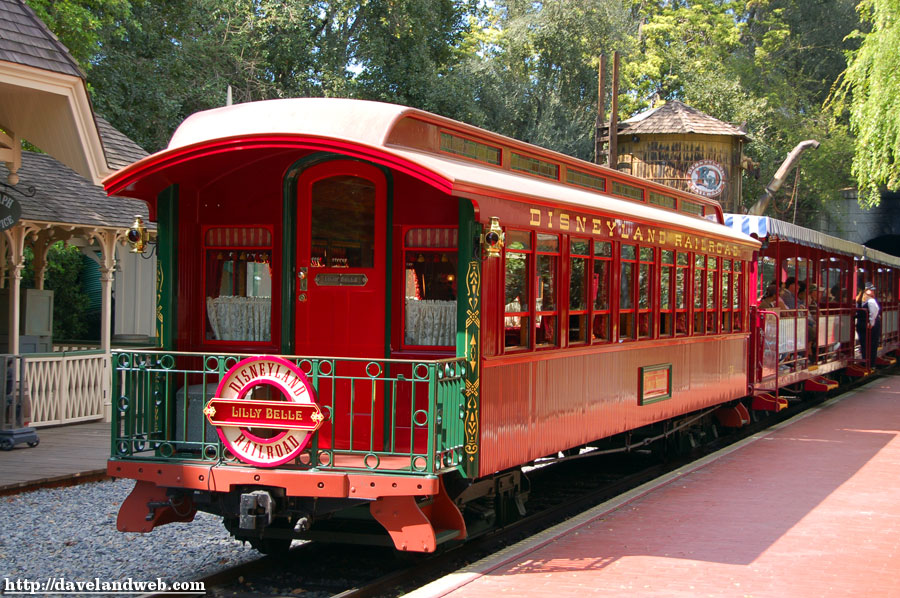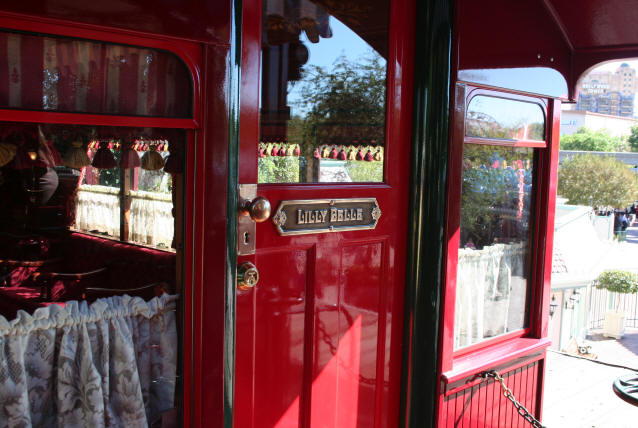 The Lilly Belle is decorated with beautiful mahogany and select hardwoods. The seating is upholstered with red mohair and stained glass panels in the upper windows fill the coach with a veritable prism of colors. Antique furnishings, polished brass lamps and fans, and custom made wool carpeting complete the Victorian atmosphere.
Members may, based upon RR Crew staffing and availability, request to take guests aboard the Lilly Belle but their guests must be accompanied by the actual member.