This Poem was presented to us by Martha O'Brien. She was kind enough to send us a personalized copy which we feel deserves a special page on the web site.
Thank you Martha
Here is Martha's friend, Joan, with the original Tinkerbell, Margaret Kerry! What a simply fabulous photo!
Below is a shot of Margaret modeling for a specific scene. The resemblance is quite amazing!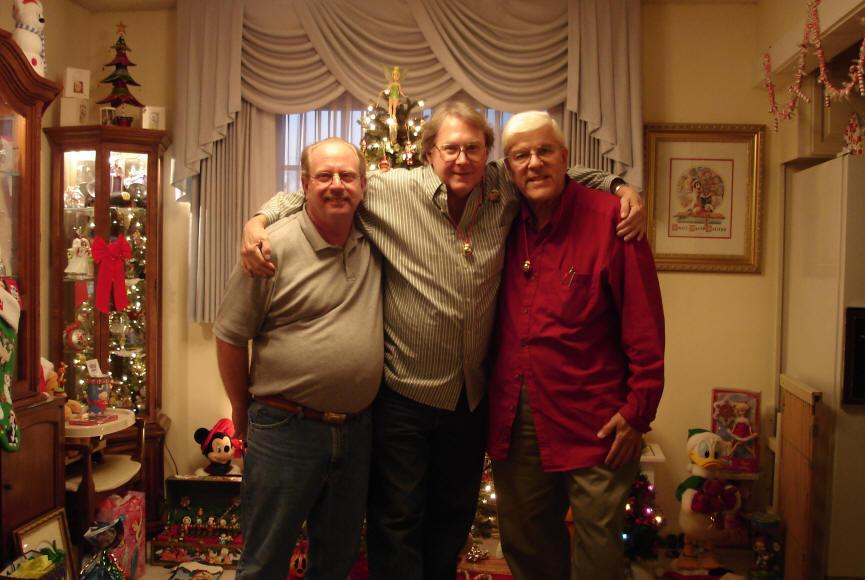 Our dear friend Martha has quite impressive friends! From left to right is Steve (Martha's husband), Howard, and in the red shirt is the Disney Studio's legendary animator, Ron Dias!
Ron is perhaps one of the talented artists one could ever hope to meet. Honestly, his achievements are overwhelming. He has worked not only with Disney but also with Don Bluth, Chuck Jones, Hanna Barbara, Touchstone, UPA, and more.
Ron and Howard enjoying Christmas at Martha's lovely home!
You must take a moment and visit his web site!
www.RonDias.com
Here is Martha with Walt's 2 grandchildren, Joanna Runnear and Walter Elias Disney-Miller. These are Diane Disney's children!
This wonderful photograph is of Martha (middle) with famous Disney author Michael Broggie and his lovely wife Sharon.
You can learn about Michael's work at this link!
David Pacheco, Martha, and Michael Broggie inside Walt's train barn!
Disney artist Statia Martin and Martha!