Club Expansion
Currently Underway
Updated July 10th, 2014
How Do I Join?
Can We Make
Reservations for you?

Expanded Photo Tour
Menu Selections

Lunch & Dinner
Children's Menu
Links to Club
Related
Sites
Unique collectibles
& items for sale at The Club
Dr. Lee's Blog Page

Guest Photos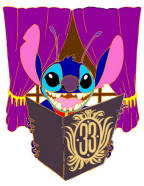 Carolwood.com
Disney Film Historian
J.B. Kaufman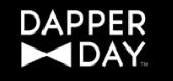 Wines and Spirits
Within the original park, wines and spirits are not allowed. In keeping with a family based theme, this is certainly understood and appreciated.
The club, however, is the exception. Following centuries of the art and tradition of fine French and international cuisine, the club maintains a lavishly stocked wine cellar and large assortment of delicate liqueurs. Highly trained bartenders dispense and create mixtures which are sure to please the most well trained and discriminating palate. One such bartender, Lee Williams, was inducted into the Bartenders Hall of Fame. Click here for details.
Unsure of which wine would best enhance your meal, simply ask the staff. Well trained and willing to help, they are at your service.
Select vintages are often featured at elegant wine tasting events, held within the club.