Club 33 Member Benefits
Club 33 offers unique membership benefits. More information will be posted in due time.
Please remember, this is not an official web site of Disneyland, The Walt Disney Company or Club 33 and membership benefits may change. We will certainly do our very best to update this page should any changes occur.
Members may reserve the entire club for special occasions such as birthdays, holiday parties, business functions, and so forth. Reservations must be cleared through the club secretary well in advance.
The Lilly Belle
The following information regarding the Lilly Bell can be found in the wonderful book created by Michael Broggie, 'Walt Disney's Railroad Story'. The book is available at www.carolwood.com
Members may ride aboard the Lilly Belle when the car is in operation with the permission of the Disneyland Railroad crew. The Lilly Belle is the private presidential parlor car which joined the Disneyland Railroad in approx. 1976. The car was formerly part of the Retlaw 1 train which was retired in 1974. Prior to being converted, the car was an actual observation car named 'Grand Canyon'.
Designed and furnished with the assistance of Lillian Disney, the management of Disneyland realized they needed a private car where they could entertain special guests and VIP's.
Trains were Walt's passion. The Lilly Belle is lavishly furnished in beautiful dark wood, merlot (red) mohair upholstery, both stained and beveled glass, all with a Victorian flair. Members may take their guests with them aboard the private train car. A member's guest, if not accompanied by the member, may not ride the Lilly Belle. The Lilly Belle is traditionally pulled by the engine, 'C.K. Holliday'.
Click here to visit our Lilly Belle photo gallery!

To learn more about Walt's trains, please click here to visit Michael Broggie's website, www.carolwood.com
Michael is the founder of the Carolwood Historical Society and has worked extremely hard to preserve Walt's love of trains and Railroading. His efforts include the preservation of Walt's Train Barn, located within Griffith Park in Los Angeles CA.
http://www.waltstoytrains.railfan.net, http://www.burnsland.com/sdra/index.shtml
Below photos courtesy of www.davelandweb.com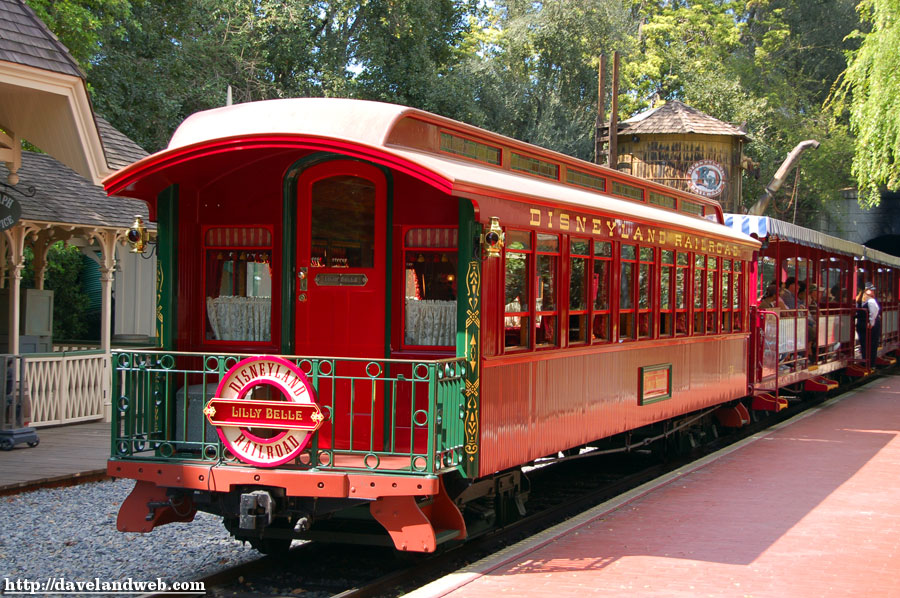 The Mark Twain Pilot House
Click here for photos and additional details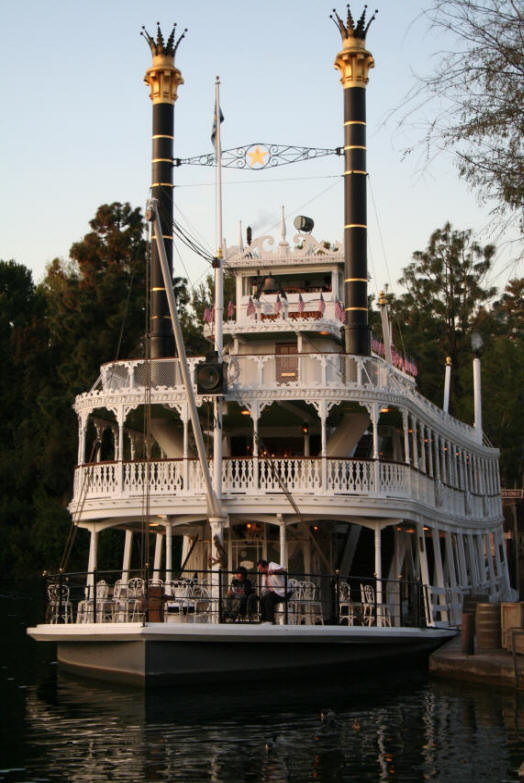 Club members may also visit, when available, the wheel house of the Mark Twain Mississippi River Boat. This area is not open to park guests and may be entered only with the captain's permission. The wheel house provides a beautiful view of the Rivers of America.
Platinum and Gold Level Members may make reservations for friends and associates to dine at Club 33 without the actual member being present. Reservations are best made well in advance due to the club's busy schedule.
Each Gold Level Member is allowed 50 complimentary passes per year which may be given to their guests, such guests are not required to dine within Club 33. Upon utilizing the 50 passes, members may arrange for their guests who will be dining at the club to purchase park tickets with a discount of 20%.
Platinum and Executive level memberships allow access to not only Club 33, but also the '1901 Lounge' within the Carthay Circle Theater located in Disney's California Adventure and the Disney Concierge.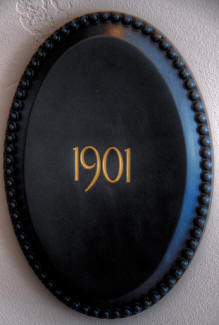 Platinum members are allowed 50 complimentary passports which they may utilize for their guests, such guest are not required to dine at the club. Platinum members, like Gold, may arrange for the guests to purchase tickets with a 20% discount if the guests will be dinning within Club 33.
Members may order any of Disney's costumed characters to appear at the club. Birthdays, business meetings, special events, it's always more fun with Mickey or Donald! Reservation of a specific character(s) should be made well in advance.
Members receive a special Club 33 card. Each Gold member may also be issued a second card for their spouse or domestic partner and Platinum members receive three similar cards.
Members may enter Disneyland without having to purchase a ticket or pass. Once inside they may stay the entire day.
Members may enter the club any time they wish during normal operating hours to dine, pending the availability of tables. They may also enter to purchase any of the fine Club 33 collectibles available in the Lounge Alley show case. The club staff will always try to accommodate a member to the best of their ability.
Club 33 hosts many special events. They range from wine tasting, to special event previews, participative artist dinners where the special guest(s) make presentations and discuss park history, holiday dinners, and the list goes on. Members are notified of these special events and allowed to make advance reservations. These events normally sell out immediately due to their popularity.

Quite often, in the Disney tradition, the club will offer special event merchandise which is either given to guests or made available to purchase. Members may attend the events with a specified number of guests. Attendance to these events is very limited and extremely exclusive. If you ever get the chance to attend one of these wonderful occasions, I'm sure the experience will not soon be forgotten.
One of the most popular club events are the "behind the scenes" tours. When a new ride is opening or perhaps being re-opened after refurbishing, special event dinners are organized around such ride. Members are normally treated to a wonderful dinner within the club, and from there, taken to the specific attraction. Club members are greeted by their tour guide and thusly escorted through the attraction. One such recent event was a walking tour through The Haunted Mansion. Each guest was given a small glass vial filled with the synthetic dust used inside the mansion.
Members also receive valet parking at Disney's Grand Californian Hotel. They merely drive up to DGCH, present their Club 33 membership card and photo identification, and the cautious valets take care of everything. On a busy night at the park this is one benefit to be quite thankful for!
On select days a member may enter the park one hour prior to the official opening time. This will allow the member time to enjoy the many wonderful attractions within the park before the majority of park guests enter.
Members may also obtain six FASTPASS tickets per visit, which may be utilized immediately upon the specific attraction.