Lunch Buffet
Vintage Images Prior to Renovation
Here you will find chilled shellfish, fresh greens, decadent desserts and a variety of appetizers to whet the most discerning connoisseur's palate
Your lunch begins by placing your order from the following menu. Once your order is placed, you're off to enjoy the appetizers.

Click on the photo to view the specific entree. We apologize for having only two photos. We will try to add additional entree photos soon.
The Buffet has changed a bit from the previous configuration, click here to view photos of the original buffet.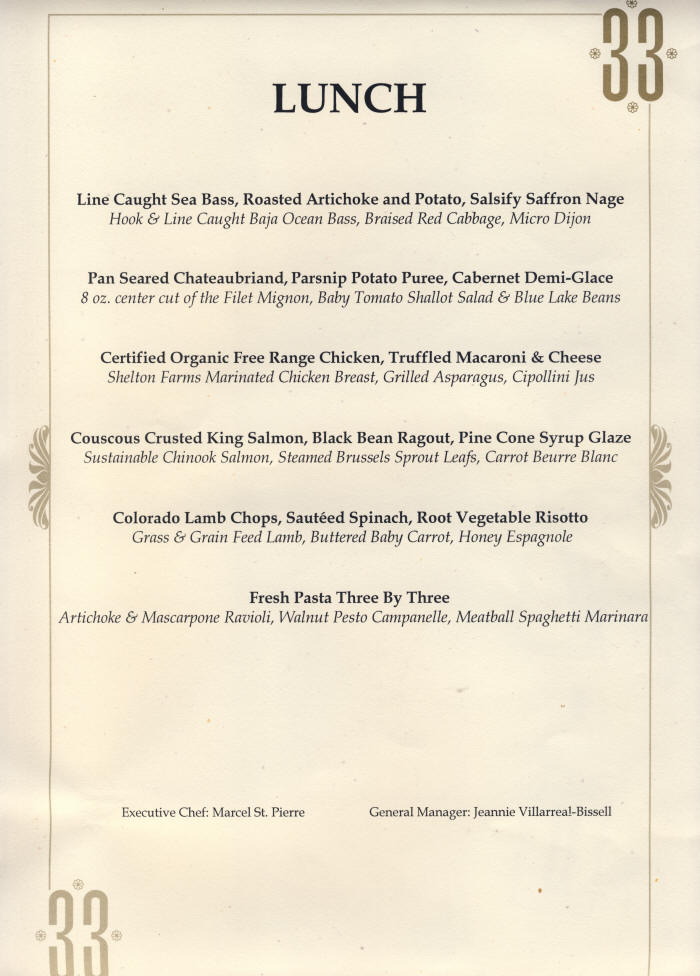 Lunch Menu March, 2012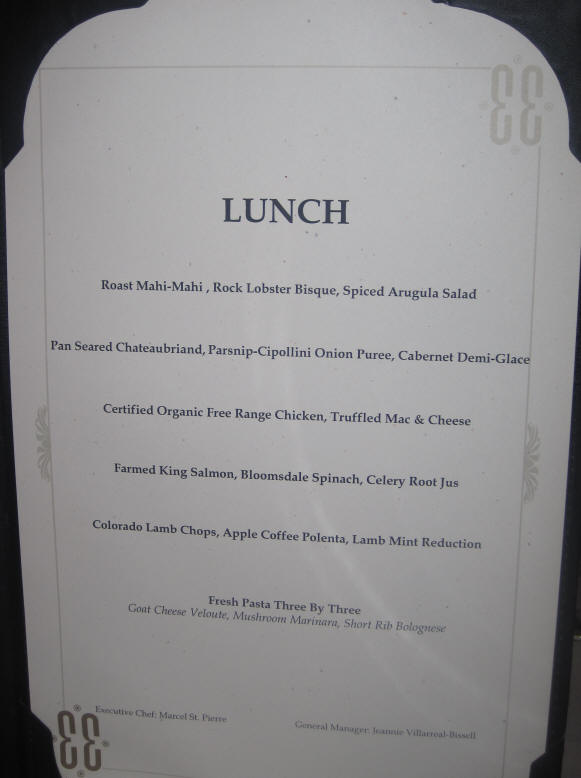 Lunch Menu, May 2010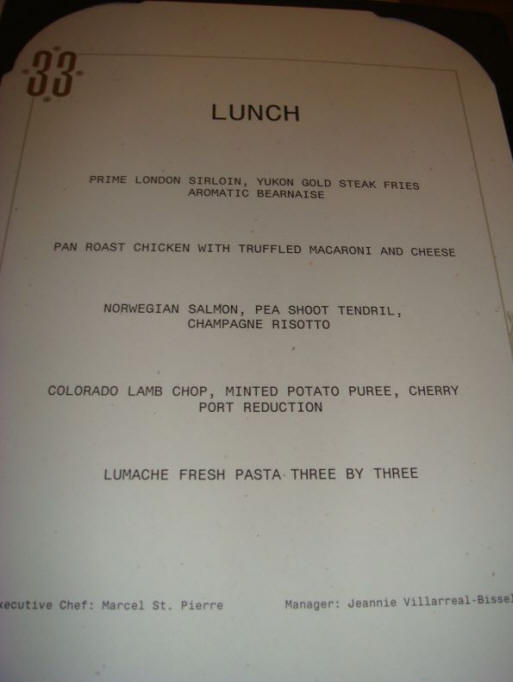 Current lunch menu as of April 2008
Previous 2007 Lunch Menu
Plates are sparkling, ready to be taken.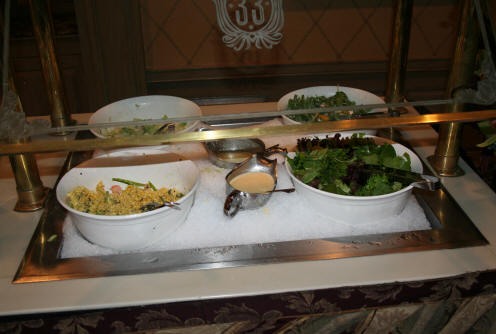 Fresh Salads with gourmet dressings.
Freshly cut fruit and a wonderful selection of imported cheese.
Cold cuts, pate', and fresh pasta salad.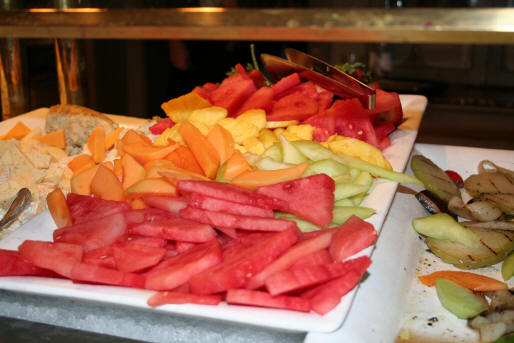 After walking through the park on hot Summer day, cold melon and fresh pineapple will refresh and revitalize.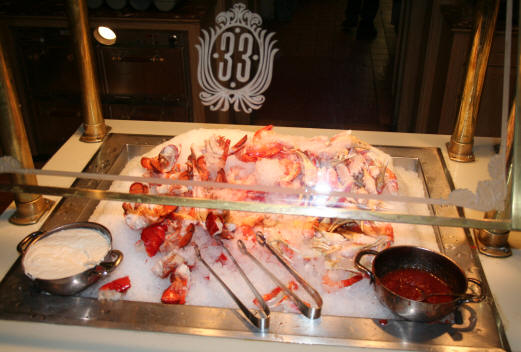 Fresh shellfish await, cracked and ready to enjoy.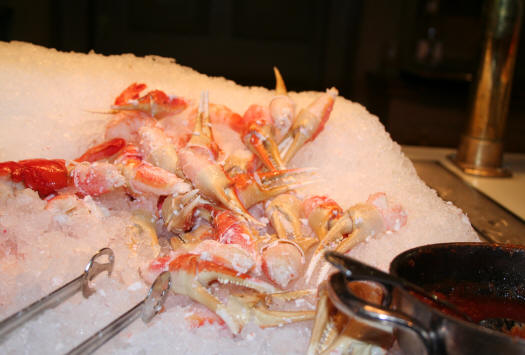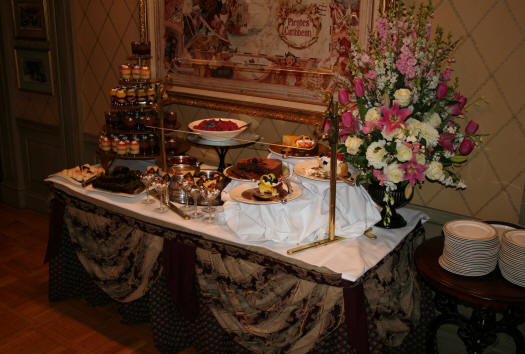 The dessert bar is open and you don't have to wait until your entree arrives to taste the special treats. The famous coconut macaroons are a tradition still going strong.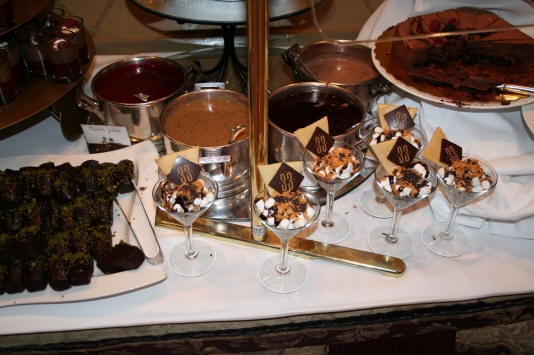 S'more martini's are a new addition to the dessert bar. I strongly advise you to take one even if you're not ready to enjoy dessert. These tend to vanish quickly and the club only makes a certain number per day.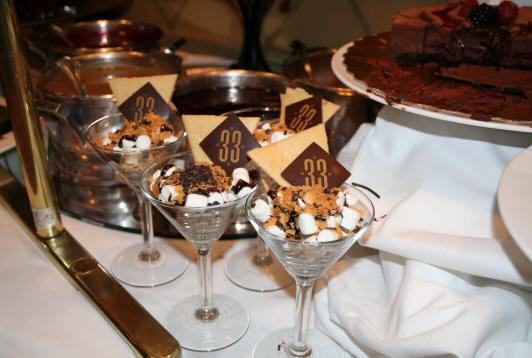 If you're not hungry after seeing this photo, please consider checking your vitals. Kids or adult, it truly doesn't matter. This is one martini that all enjoy!
Tort parfaits in a multitude of flavors. You can also select fresh berries with your choice of sauce. Cheesecake, chocolate cake, and a rainbow of sweet creations are yours for the taking.