The Mark Twain Pilot House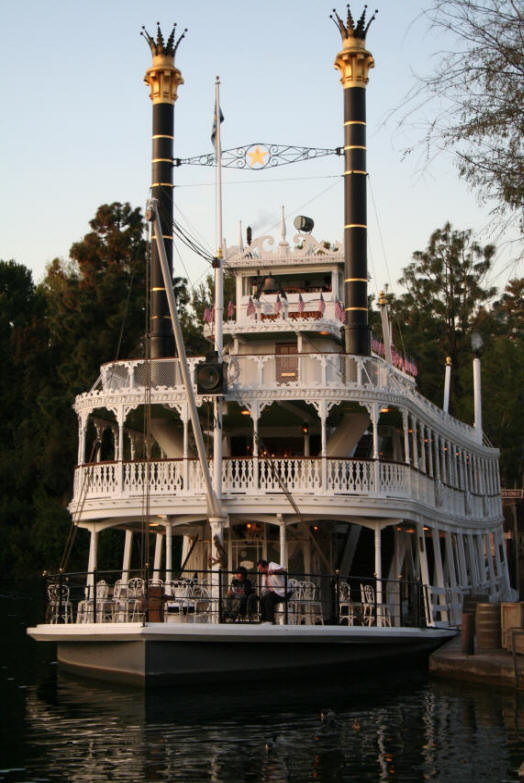 One of the most enjoyable benefits of being a member is, with the Captain's permission, to ride within the pilot house of the Mark Twain Riverboat.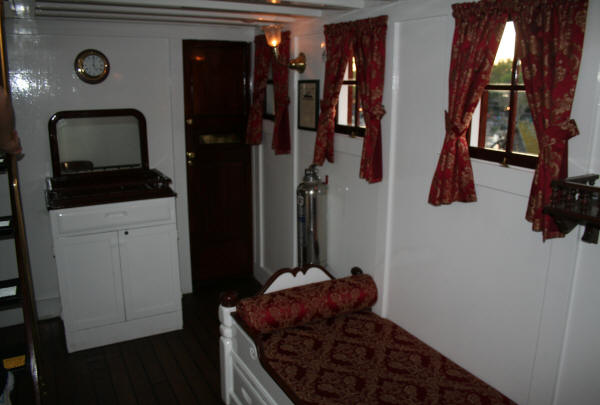 Directly below the Pilot House is located the Captains Quarters. True to detail, this beautifully decorated room is normally off-limits to park guests. Beautifully adorned, the room is very quaint with a charm of it's own!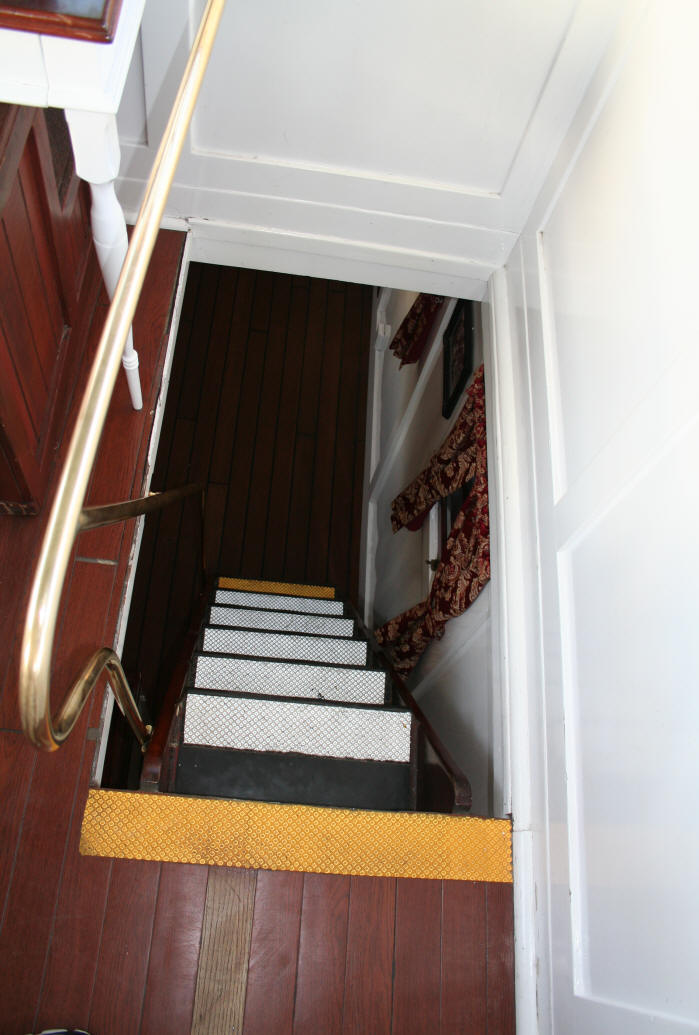 Watch your step! This is the small stairway leading from the Captain's Quarters into the Pilot House.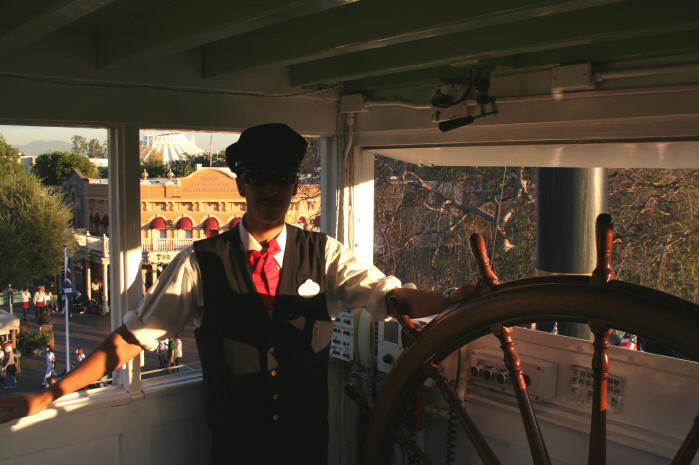 Captain Rick was a tremendously polite host. He spent a great deal of time explaining the functions of the controls, hand signals used on the river, and the duties of Captain.
The small piece of paper taped to the wall in front of the wheel is the hand signal chart used by the Captain to communicate with other crafts on the river!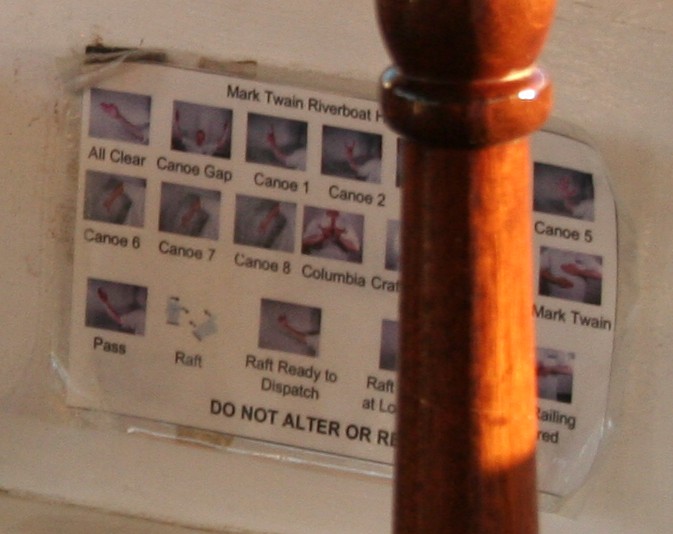 It was quite interesting to see just how much traffic there truly was on the river. Canoes rushing by, the rafts running across carrying guests, quite a busy place indeed.
The famous Mark Twain brass bell. Rang to signal deportation and landing.
In the evening hours, the Captain can utilize the high intensity spotlight to highlight unique features of the Rivers Of America. Here you can see the handle which controls the light. The light is mounted directly above on the pilot house roof.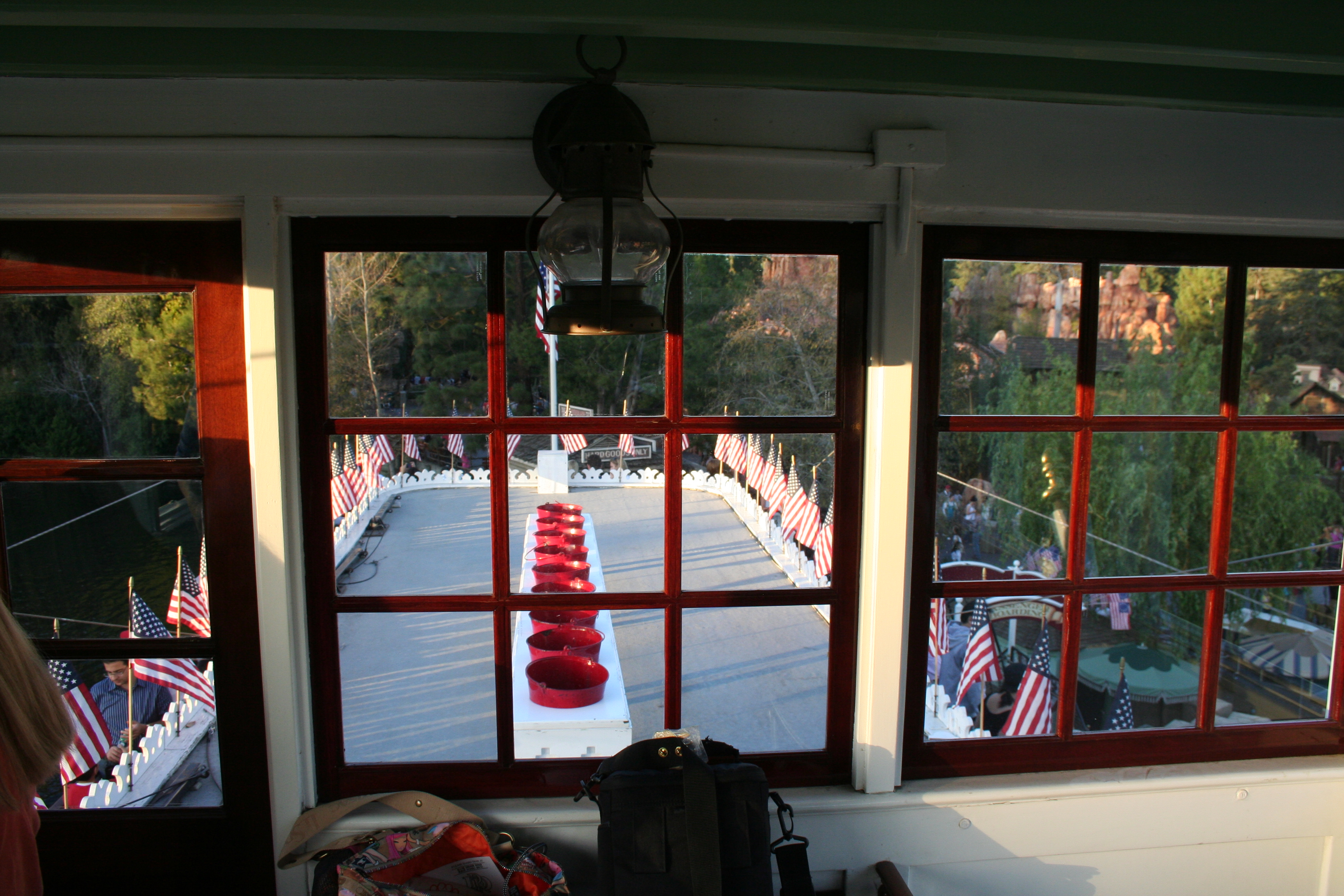 Looking towards the stern of the ship, you can see the fire buckets. The cables and steel pieces running on the starboard rail of the top deck are used in Fantasmic!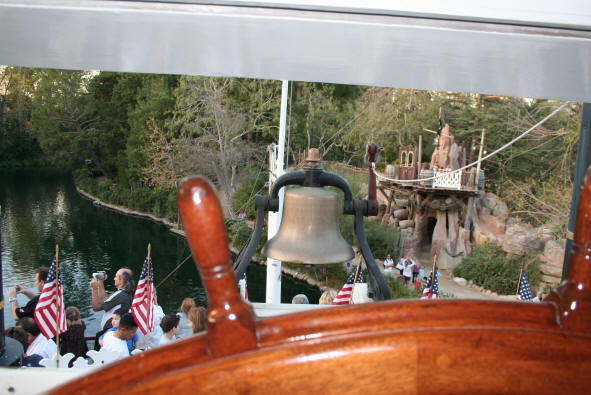 View of the wheel and bell.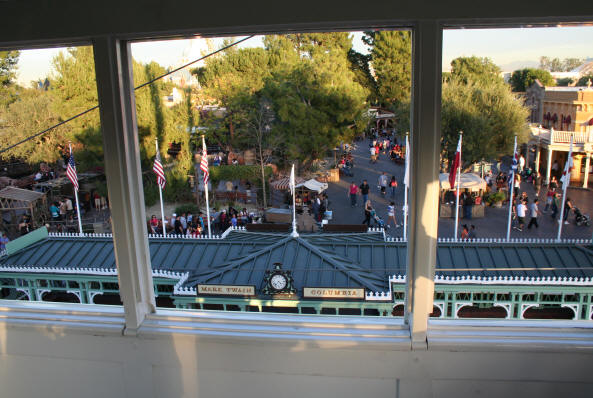 View from the port window. If you notice the small sills on the bottom of the window, you'll see some hinges on the lower edge. These sills lift up and there are leather straps underneath attached to windows which can be pulled up and secured during rainy or cold days!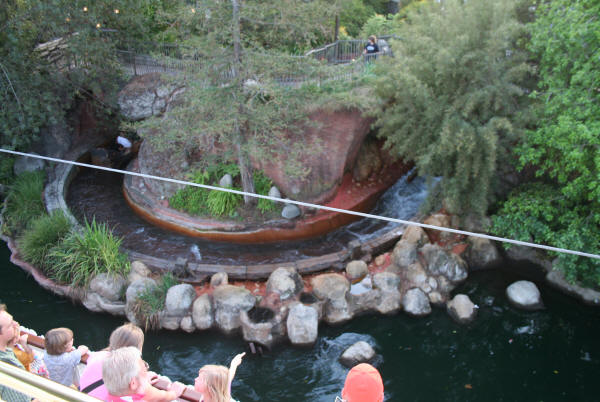 Here is the base of the Splash Mountain drop!