How Do I Join?
Can We Make
Reservations for you?

Expanded Photo Tour
Menu Selections

Lunch & Dinner
Children's Menu
Links to Club
Related
Sites
Unique collectibles
& items for sale at The Club
Dr. Lee's Blog Page

Guest Photos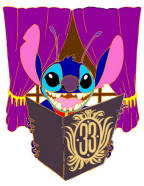 Carolwood.com
Disney Film Historian
J.B. Kaufman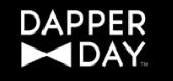 The following article was forwarded to Disney Insider subscribers on March 9, 2005
This is Page One
| | |
| --- | --- |
| | |
| BE IN THE KNOW ... | LXXXVI |
Club 33's luscious lunchtime dessert spread.

If you're a frequent visitor to Disneyland Park, you've probably walked by it a dozen times and never given it a glance. Or maybe you've heard rumors among Disney fans about a fabulous place hidden away somewhere in the park, a glamorous club where celebrities hobnob and delicious aromas fill the air.

Well, the rumors are true. Tucked away in New Orleans Square behind a tasteful but inconspicuous door, just next door to the Blue Bayou, is the entry to a little joint called Club 33. The waiting list for membership can take years and few are fortunate enough to open that door - but the Disney Insider goes everywhere, and we even brought back a perfectly decadent dessert recipe from Executive Chef Marcel St. Pierre for you to recreate at home, for a little personal touch of luxury.


Go to Disneyland's Luxe Hideaway: The Whole Story and get the recipe for Chef Marcel's White Godiva, Dark Chocolate Celebration dessert.



Throughout Disneyland, there seems to be the same man's voice on many of the rides and attractions. Who is this voice-over talent?

Owen M., St. Louis, MO



For many years, the "voice of Disneyland" was Jack Wagner, and many people still recognize his voice.