Trophy Room
Vintage Images Prior to Renovation
Changed tremendously from it's original concept, the re-designed trophy room now features a number of photos of Walt and early design concepts.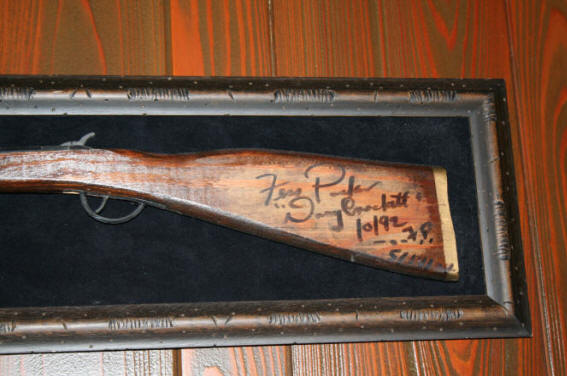 The famous Fess Parker signed rifle.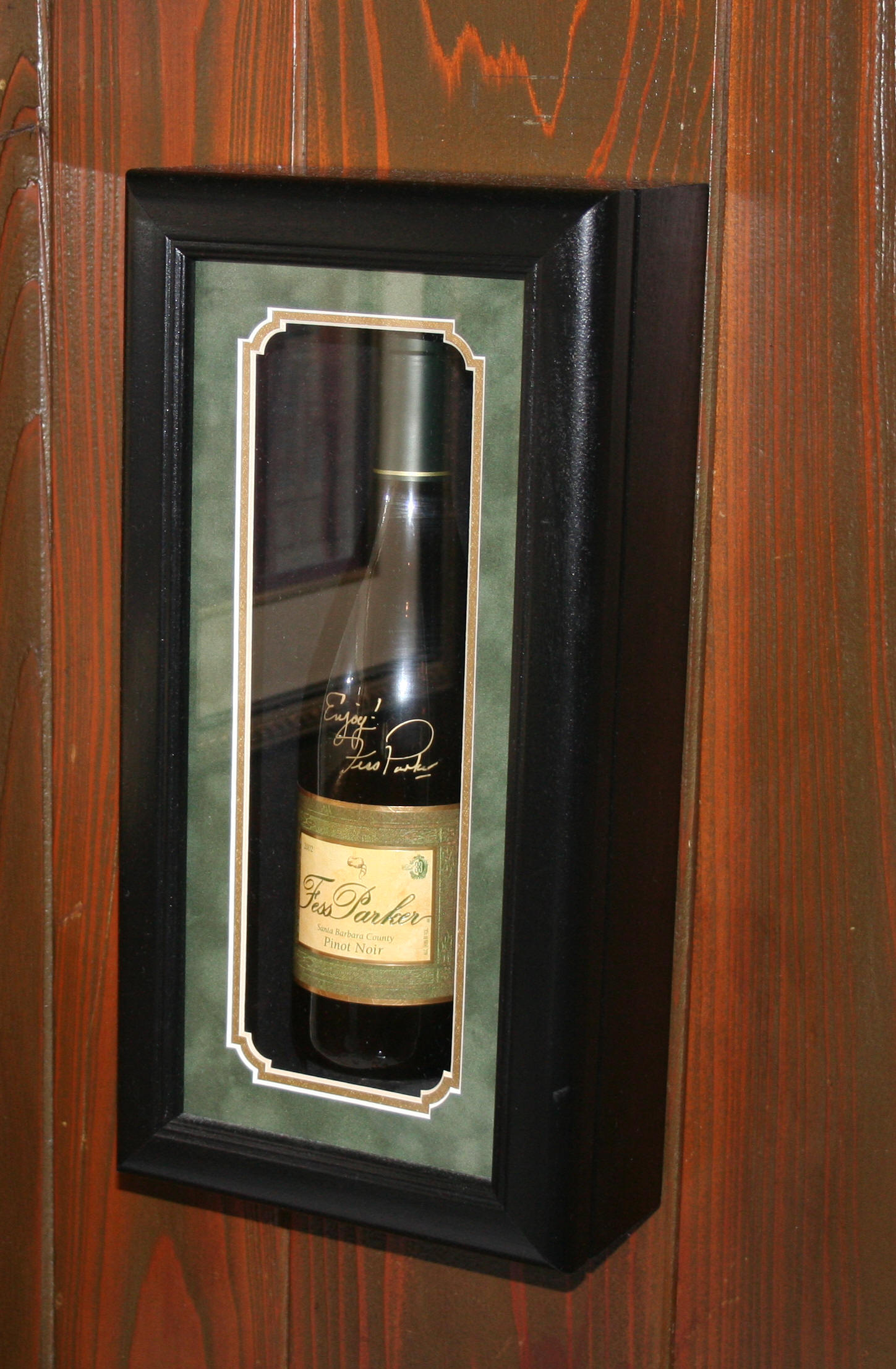 Fess Parker signature Pinot Noir
The china hutch at the end of this long table is truly beautiful.
To see what's behind the kitchen door glass, click here or on the door glass..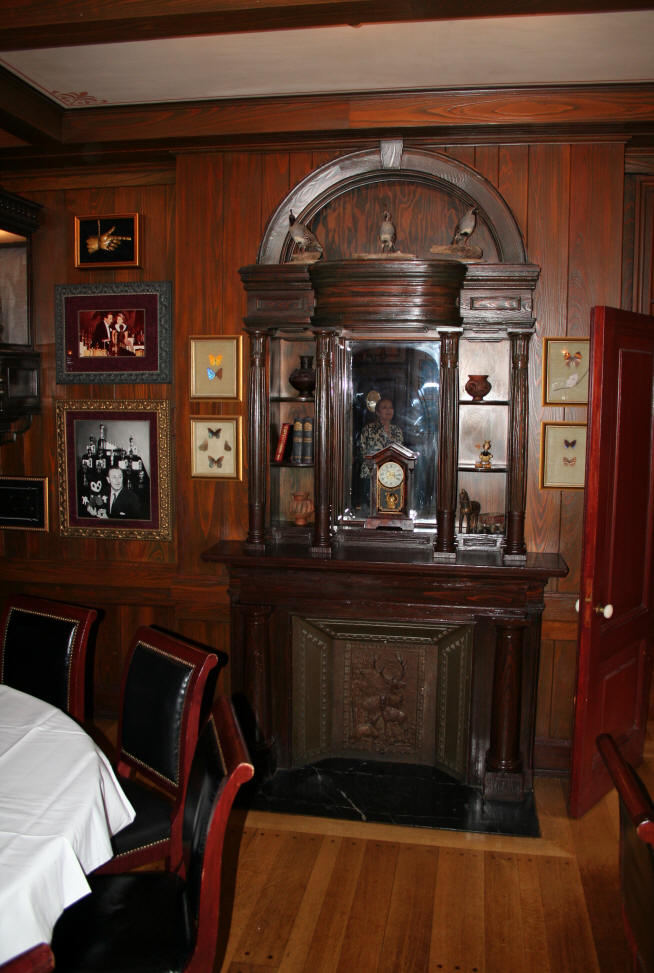 In this photo you can clearly see the trophy room cabinet with photos of Walt. Tables are ready for dinner guests.
Various pieces of art work as seen in the North/East corner of the trophy room. The microphone screens can still be seen in the center post of the brass chandeliers.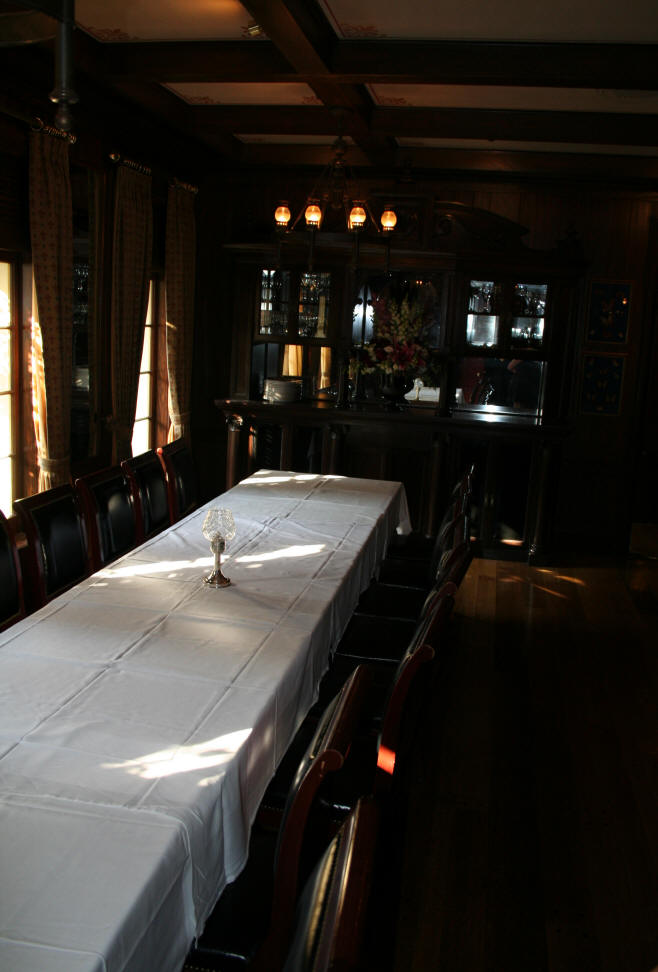 Long dining table ready for guests.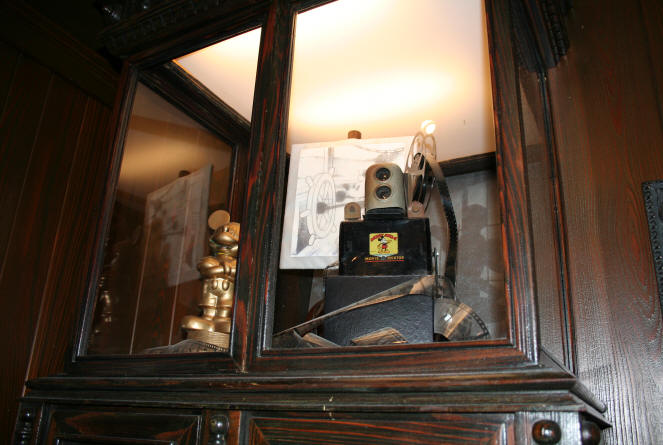 The trophy cabinet with select Disney memorabilia.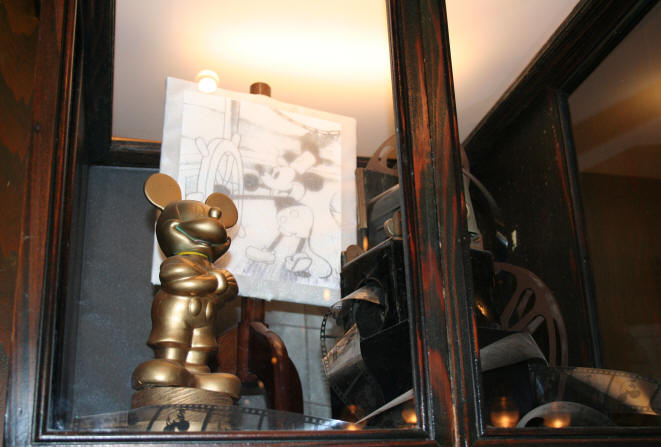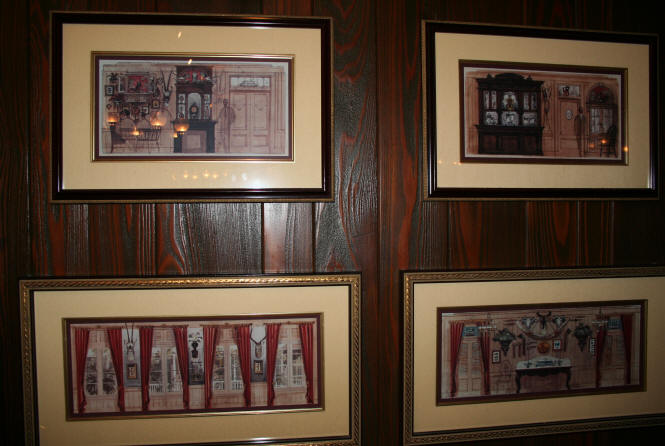 Early design concepts for the club.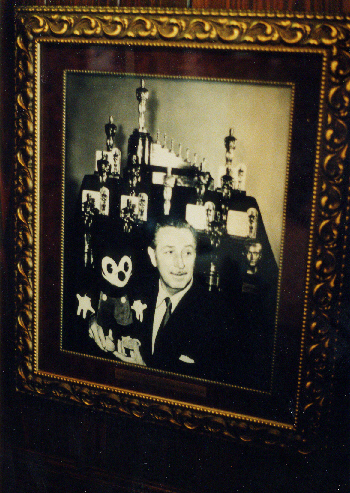 It all started with a mouse.
A rare photo of Walt and Shirley Temple.
California Quail sit atop the ornate china hutch on the South wall of the trophy room. These are the last of the original trophy room game pieces.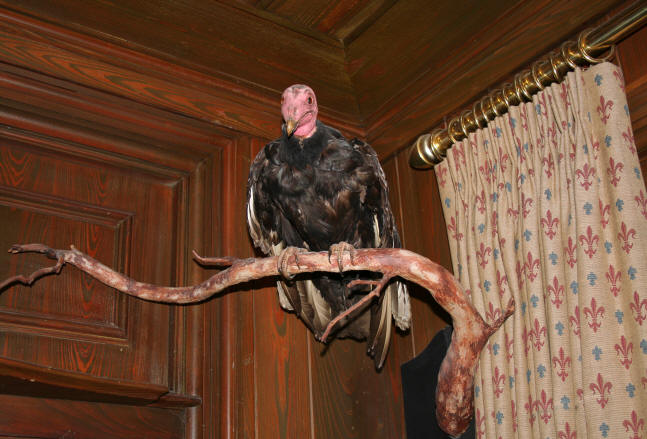 He is no doubt, the star of the trophy room. This is the actual animatronic California Turkey Vulture which was designed to talk to guests while they dined. The actor, hidden in the sound room would control the vulture and listen to guest's conversations through microphones hidden in the dining room lamp fixtures. The screens covering the mics are still in the lamps but the wiring and mics have long been removed. The vulture sits perched in his corner, eyeing leftovers and perhaps the stray diner who gets lost.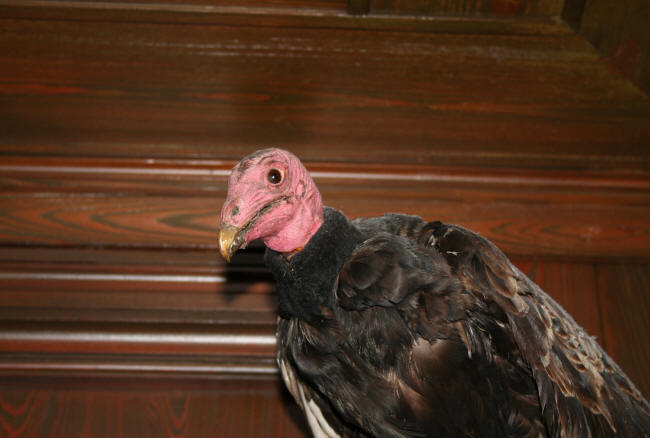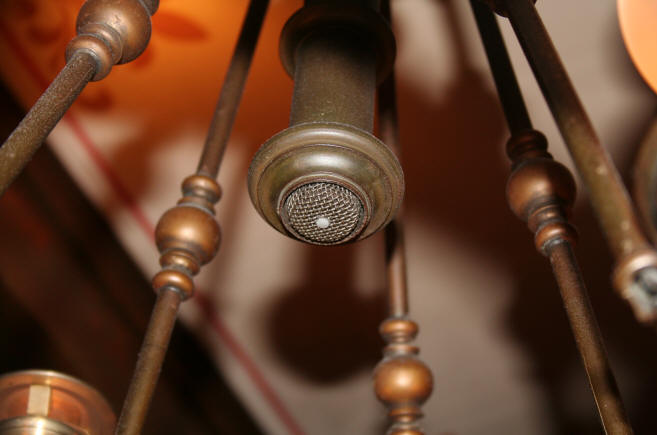 Here you can see the microphones which were placed within the Trophy Room lights. Now disconnected, they're still a popular feature of the club that members enjoy explaining about to their guests.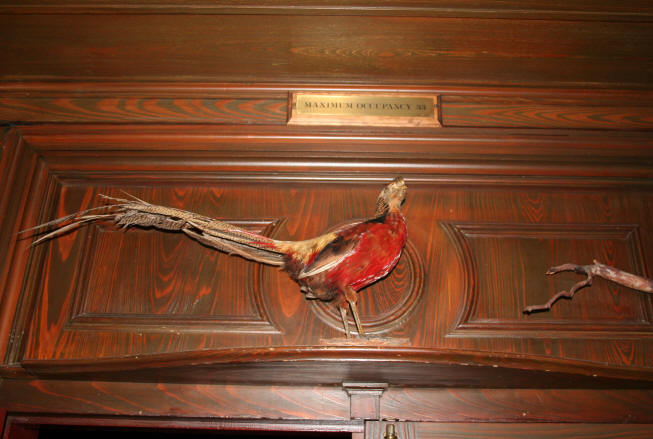 A beautiful Golden Pheasant is perched above the Trophy Room door.
The following photos are of the Lillian Disney butterfly collection is now featured decor within the Trophy Room.