How Do I Join?
Can We Make
Reservations for you?

Expanded Photo Tour
Menu Selections

Lunch & Dinner
Children's Menu
Links to Club
Related
Sites
Unique collectibles
& items for sale at The Club
Dr. Lee's Blog Page

Guest Photos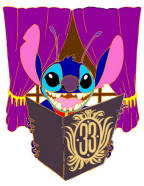 Carolwood.com
Disney Film Historian
J.B. Kaufman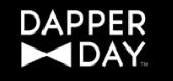 Vintage Membership Flyer
Membership
A limited number of charter and associate memberships are now available in Club 33. These memberships are limited by several important factors:

First, the desire to create an exclusive private club service for top level VIP's and their important guests.

Second, the restrictions of size. At any one time, only 145 diners may enjoy luncheon or dinner at Club 33.

Third, the anticipated demand for private party usage. Membership in Club 33 will include the privilege of reserving individual rooms or, at certain times, the entire club for business or personal occasions. The Trophy Room, with its one-of-a-kind private show that can be tailored to suit any audience, was in fact conceived as a private meeting room for luncheon and dinner gatherings.

In service and convenience to members and guests, Club 33 will operate in the tradition of the finest private clubs. For your convenience, all charges will be made to your membership card number; no cash will be exchanged. A private PBX operator will be available to place your local and long distance calls.


Club 33 is Disneyland's new "center for VIP guest relations." With its opening, many of Disneyland's traditional red carpet services for Very Important People - including guests of the United States Department of State and the clients and key executives of companies represented in Disneyland - will revolve around this distinguished address: 33 Royal Street, New Orleans Square.

Now, for your convenience in using the services of this Disney staff, "one call covers everything." You may choose from a variety of guest relations services arranged to suit the particular group or individuals your company is entertaining.

For some guests, you may simply wish to have a hostess greet them on your behalf, present ticket books with your compliments, and orient them to the Magic Kingdom.

For others, your choice may be to add luncheon at Club 33 or reservations at the Golden Horseshoe show. And for others, your Red Carpet may include an entire visit planned around the time they have available. A hostess may meet your VIP guests at the Disneyland Hotel Heliport, spend part or all day touring them around Disneyland, dine with your guests at Club 33, and even provide souvenir merchandise with your compliments.

Now a new era has dawned in the entertaining of Very Important People in a Very Important Fashion at Disneyland. We call it CLUB 33, after the most exclusive address in all Disneyland: 33 Royal Street, New Orleans Square.
One Call Covers Everything