Entry & Foyer
Vintage Images Prior to Renovation
The entry door to the club has changed little since 1967. Only the mirrored plaque with the numbers "33" designate this door as leading to something special. Entry is made by actual members by inserting their membership card into the card slot located on the left of the recessed door way. Non-members push the small button located under the small brass door. The host or hostess asks the name under which the reservations were made, and the lock releases.
The famous mirror, passed by thousands of people everyday with little to no knowledge of what it represents.
The club was not designed to stand out or draw attention. To help keep the veil of secrecy, the club door and entryway were painted a very subdued color referred to by Disney designers as 'noseeum'. According to the engineers, this color is the least recognized in the spectrum when viewed by the human eye.
Here are the actual polished brass speaker boxes. Notice there two speaker boxes. The club strives to be ADA compliant.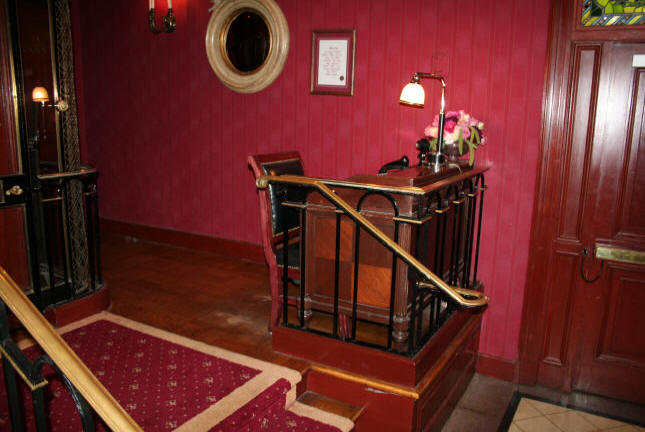 Upon entering the club you are greeted by your host or hostess. Impeccably dressed, they'll take your hat and coat and arrange for your journey upstairs. The host or hostess stay in close contact with the maitre' d, making sure everything is in order upon your arrival.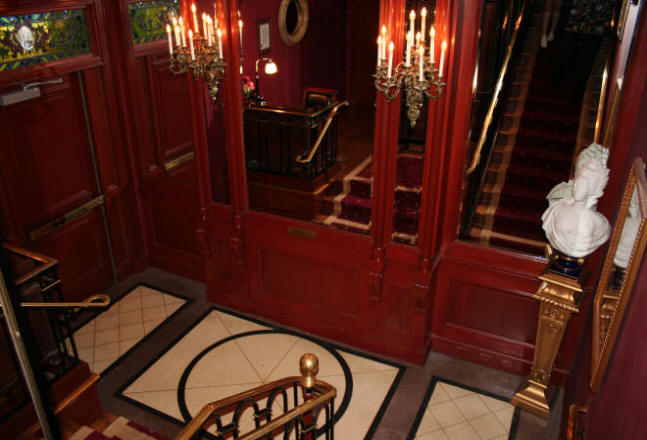 On your left as you enter, you'll see a large mirror and bust. Artwork adorns the walls and the Victorian ambiance sought after by Lillian Disney becomes apparent.
Notice the beautiful La Fleur design of the garment.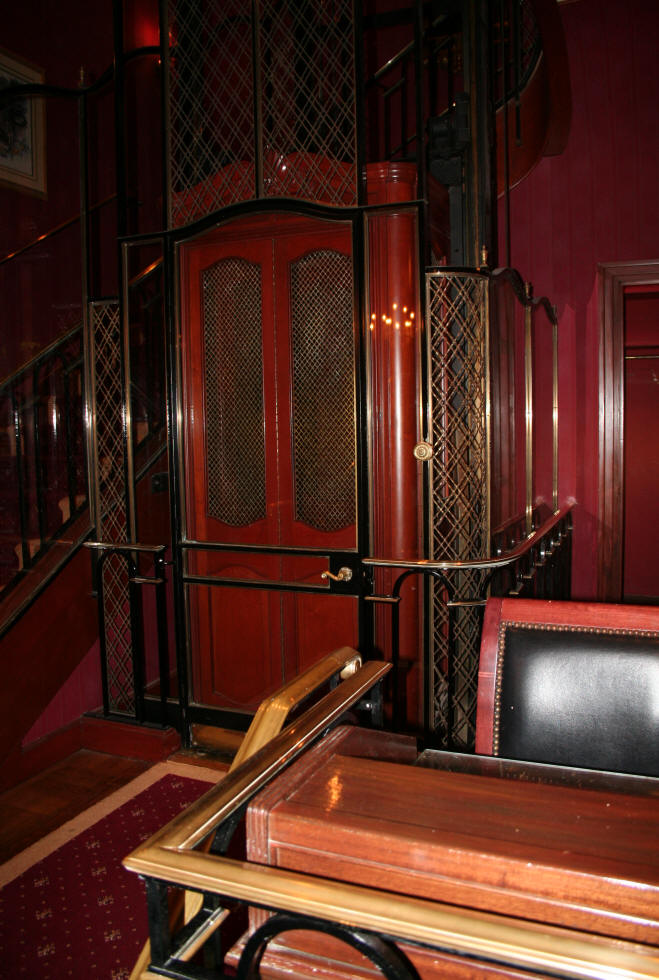 To reach the second floor, you may take the stairs, or as most of us prefer, the French Lift. One of the few such lifts still in operation.
Here is a beautiful view of the stairway.
The spirit of New Orleans is alive and well within the club!
Fresh bouquets of flowers reflect the club's attention to detail.
Now for the most depressing aspect of your experience, leaving.
Exiting the club you'll be going through this door. Watch out for diners in line for the Blue Bayou, they'll be staring at you as you exit. Try to hold back the tears as you re-enter the throng of park guests. Inevitably someone will try to peek inside or shoot a quick photo.