Late June, 2014 Exterior Enhancements

Le Grand Salon

As July approached a select number of the beautifully printed construction screens were removed and the newly revised exterior was ready for viewing.

Below are a few photos of the club exterior taken during the day and also at night. The stunning beveled windows refract the light wonderfully and the newly installed center window of The Main Dining Room will most certainly brighten the club interior adding to the elegance and your dining experience.

Please remember that painting and minor exterior work is still in progress.

Below are photos of the exterior.

The image on the left is the club prior to renovation. Left image is immediately following the renovation.


Image on the left is courtesy of www.DaveLandWeb.com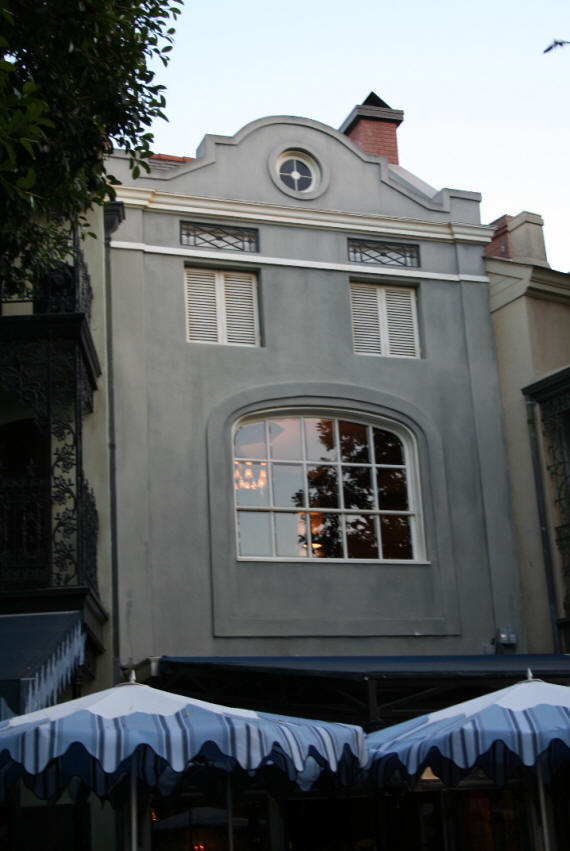 Prior to the renovation a fireplace was located directly behind the French doors within the club. As you can see below, the large window now opens up the club's beautiful interior, allowing a great deal more light to enter. Window treatments will be applied soon and exterior painting will also be concluded right away.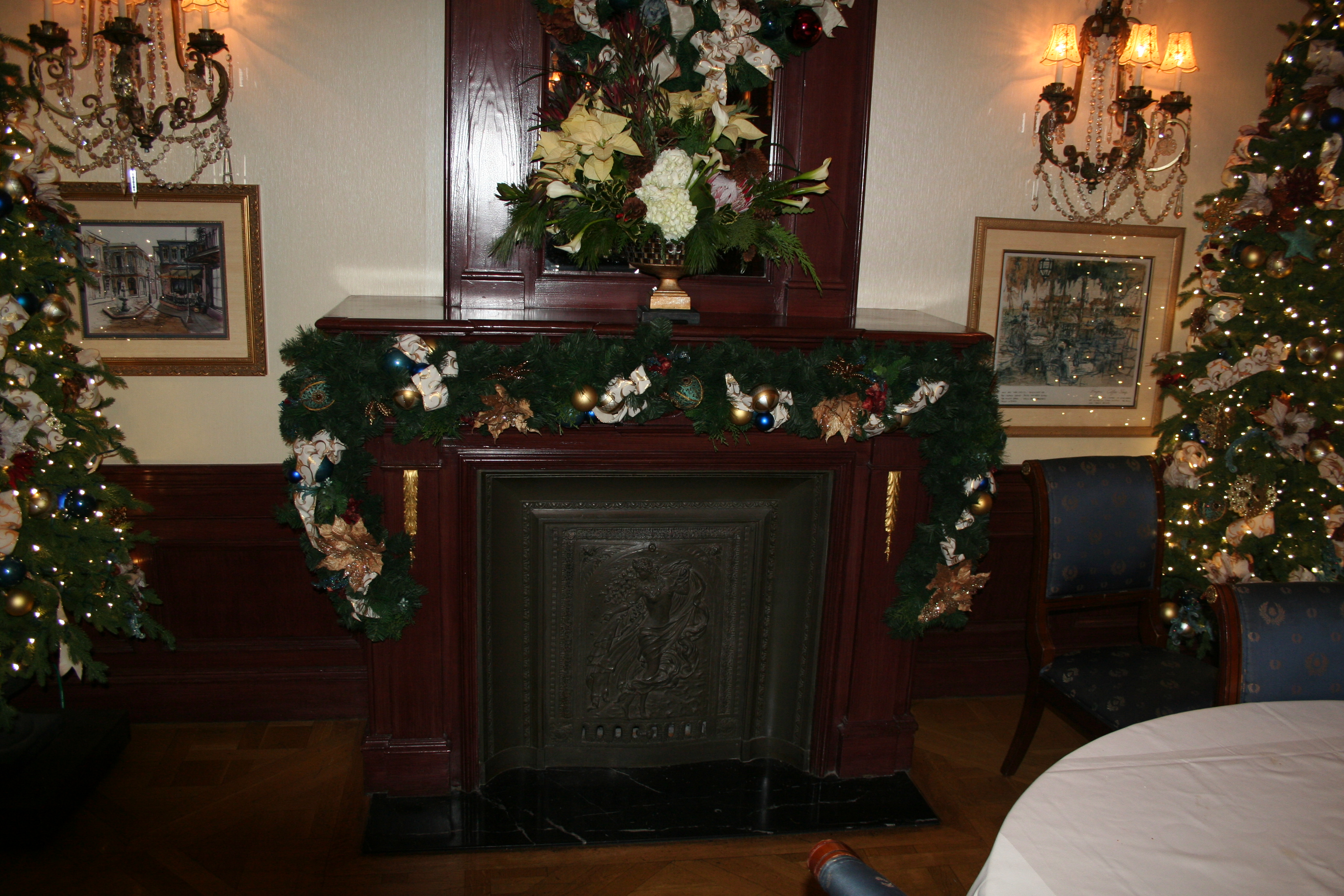 Above photo is the interior, shown during the Holiday Season. The fireplace has now been removed and the large window (below photo) now fills this space.
The two photos below were taken above and to the right of Le Bat En Rouge Gift Shop. The club hallway shown here displays a beautiful stained glass panel above a service door which leads into the Le Grand Salon entrance hallway. It is speculated this is the staff hallway leading directly from the kitchen into Le Grand Salon and the doors shown here allow the wait staff to enter the main hallways, perhaps to deliver appetizers to Le Salon Nouveau.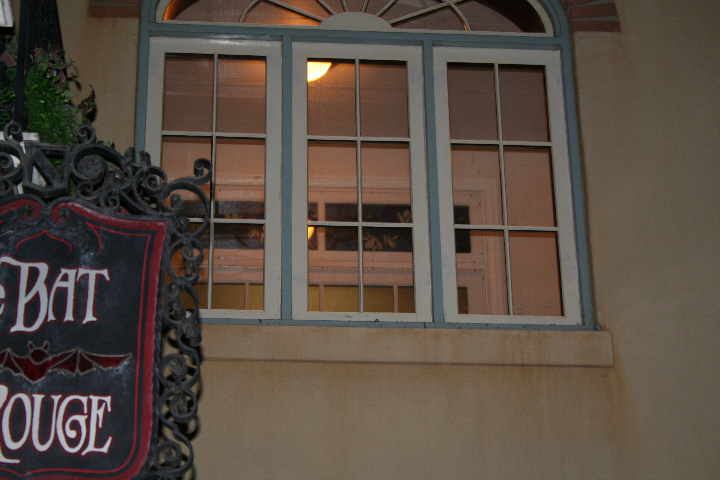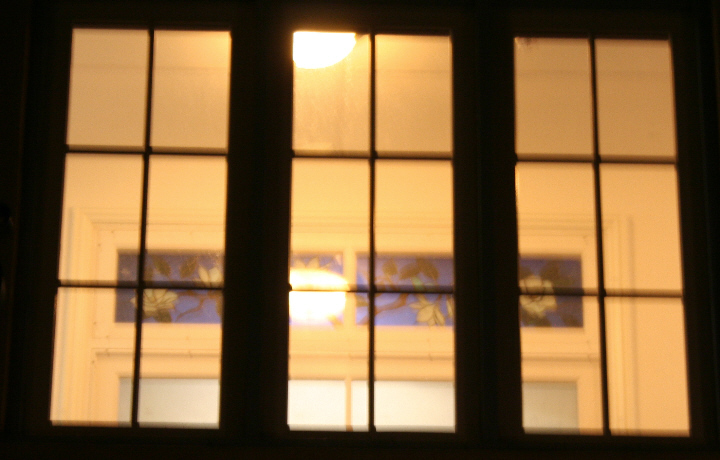 The photo above is just slightly blurry in an attempt to focus more upon the stained glass panel.
The beautiful magnolia blossoms represent the stately charm of Southern elegance.
The photo above shows the construction screen still in place while the hallways of the club are being completed.
The photo below also displays the construction screens, still in place while the hallway entrance to Le Salon Nouveau is completed. The wooden panels are now covering the club entrance and stained glass porticos.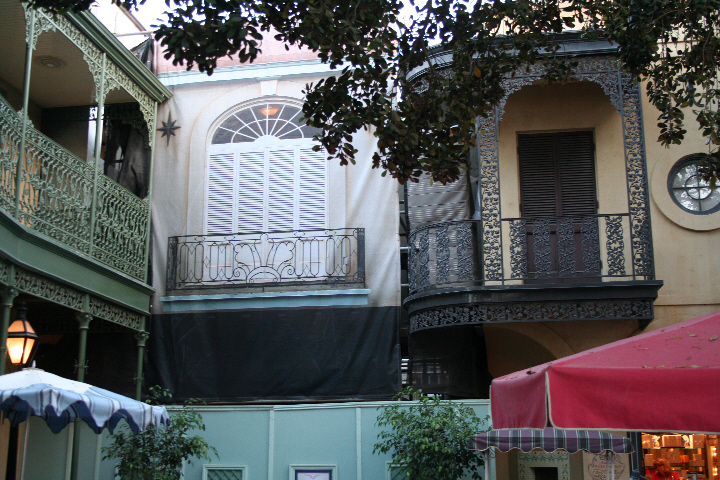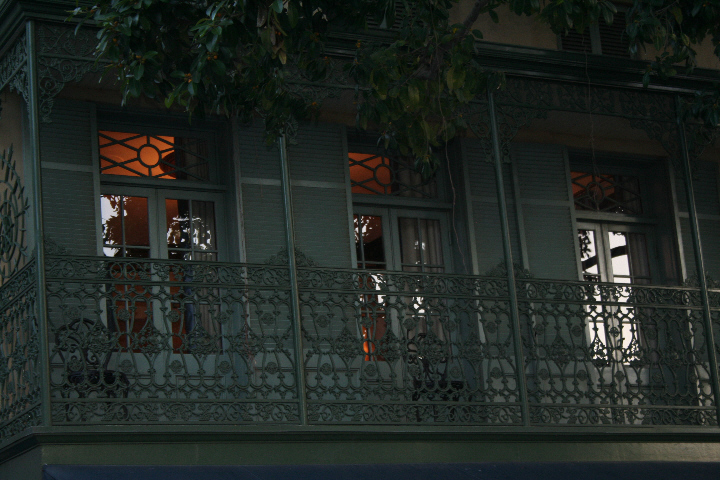 As the sun descends, the club begins it's transformation into the most romantic setting within the resort. The twinkling lights of Mardi Gras will soon reflect from the many panes of hand cut glass and the sounds of Jazz will fill the cool night air.