Court of Angels
The following images are courtesy of Photographer David Decaro from www.davelandweb.com.
Thank you David for your valued contributions.
The expansion of the club was by no means a simple task. Space within the park has to be used with the utmost consideration, the emphasis being guest comfort and enhanced experience.
While absolutely charming and quintessential, the original club entrance posed a slight inconvenience for special needs guests. The original French lift was absolutely befitting of the era Lillian Disney wished to recreate, but a more modern and easy access mode of transportation was essential.
The design team solved this problem with the installation of an increased capacity elevator within The Court of Angels.
The Court of Angels serves as an elegant staging point for your visit. Furnished with era appropriate cast iron tables and chairs, chilled refreshments are awaiting.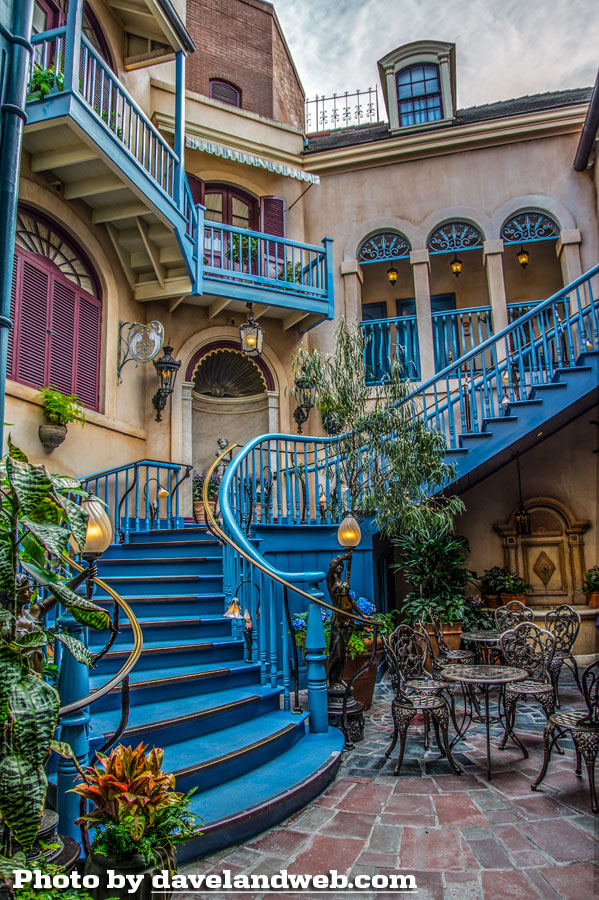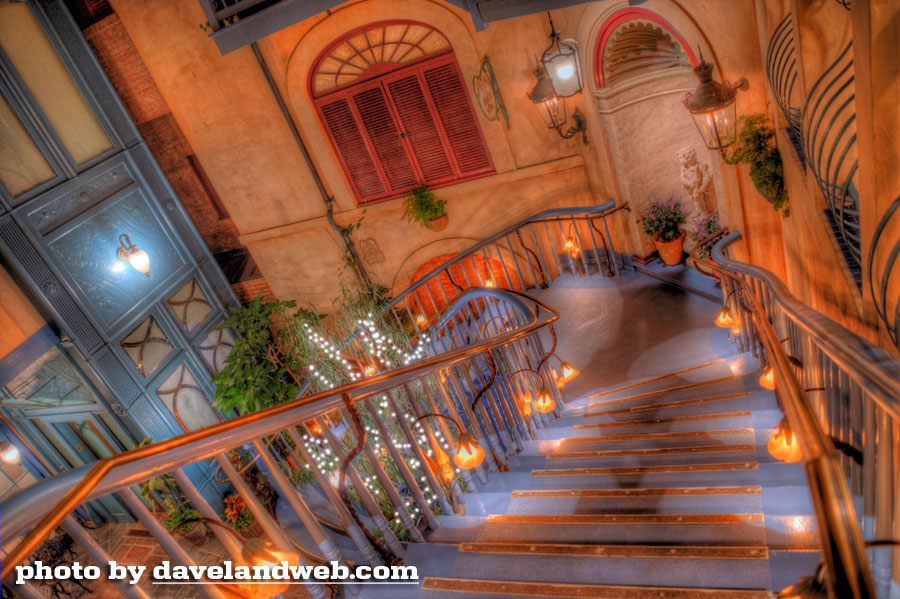 Walt understood the importance of design elements and his Imagineers have set a standard
which is beyond the reach of any and all competitors. One example is this masterfully themed
elevator. You'll notice the Art Nouveau design is carried throughout the decorative panels and the overall
structure is keeping with that of New Orleans Square.