Club 33 Letterman Jacket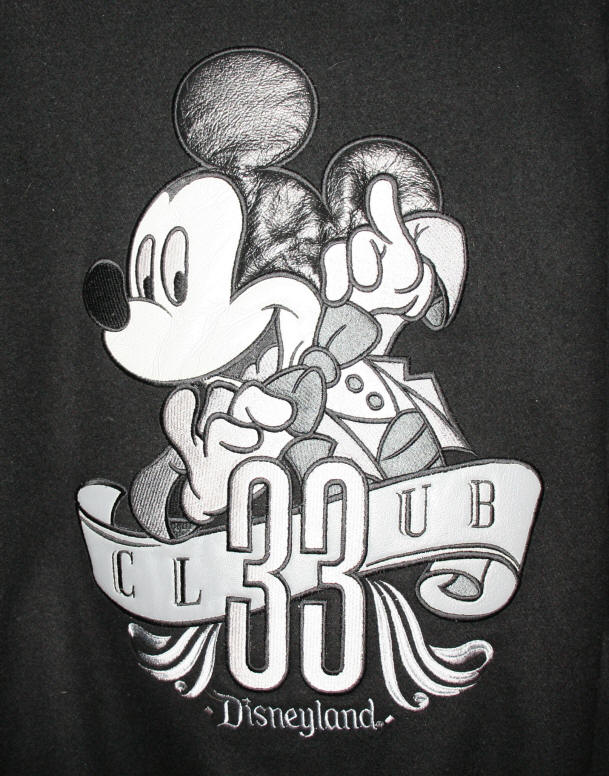 Dressed in black tie and tails, Mickey appears in his traditional Club 33 attire. The level of workmanship that went into these jackets is quite impressive. On cold Winter nights you'll occasionally see one being worn within the park.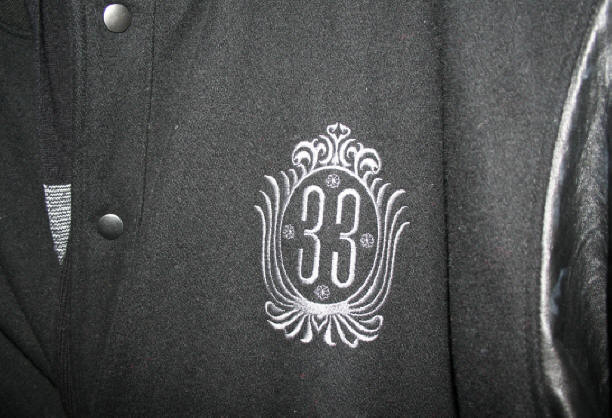 The front lapel logo is stitched in beautiful silver thread.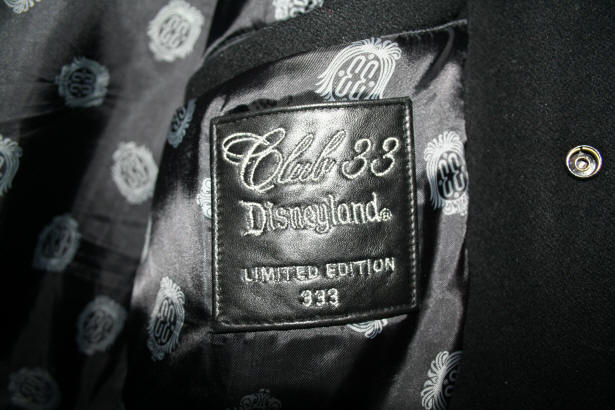 The interior lining displays the Club 33 logo throughout.